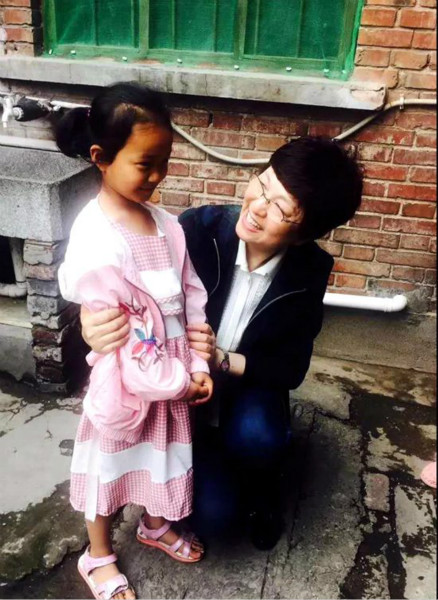 Deng Li talks to a girl. [Women Voice]
Deng Li, vice-president and member of the Secretariat of the All-China Women's Federation (ACWF), took part in the Outstanding Youths in the New Era activity in Luoyang, a city in central China's Henan Province, from May 21-22, and visited children from local impoverished families.
Gao Xiuju, president of Henan Women's Federation, and Zhao Huisheng, member of the Standing Committee of the Luoyang Municipal Committee of the Communist Party of China, accompanied the inspection tour.
Deng delivered toys and school supplies to children at Nanwang Village Kindergarten in Luolong District, and watched a basketball class there.
"Teachers should always put children's physical and mental health first and provide them with a variety of services involving fitness, entertainment and education," Deng said to the kindergarten's principal.
In addition, Deng sent daily necessities and money to children from impoverished families in Nanwang Village.
Deng said she hoped the children's families have the confidence to shake off poverty with the help of the Party and society.
Deng encouraged children from impoverished families to realize self-improvement and self-reliance, and positively contribute to the nation in the future.
Deng Li sends toys to children at Nanwang Village Kindergarten in Luolong District, Luoyang. [Women Voice]
(Source: Women Voice/Translated and edited by Women of China)