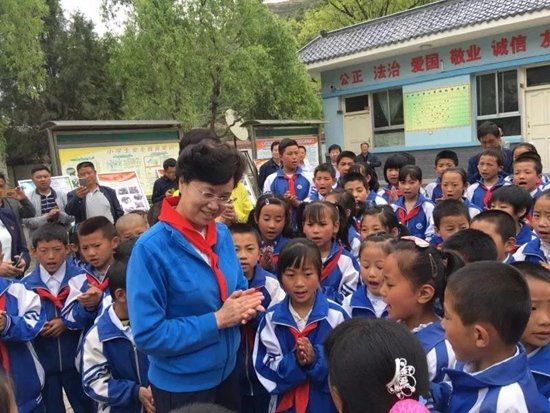 Song Xiuyan celebrates Children's Day with students. [Women Voice]
Song Xiuyan, vice-president and first member of the Secretariat of the All-China Women's Federation (ACWF), paid a special visit to the counties of Zhangxian and Xihe in northwest China's Gansu Province to lead Children's Day celebrations on June 1.
During her trip, Song met local students at Dongqiao Jiayang Primary School and Liuxiang Central Primary School, where she joined them to take part in festive events.
Song urged them to practice core socialist values and make contribution to national rejuvenation.
Song also extended her appreciation to teachers at the schools and gave supplies and books to students.
Yang Liu, member of the Secretariat of the ACWF; Zhang Shizhen, vice-governor of Gansu; and, Huang Xuanping, vice-chairman of Gansu Provincial Committee of the Chinese People's Political Consultative Conference, attended the gathering.
Song Xiuyan presents daily supplies to students. [Women Voice]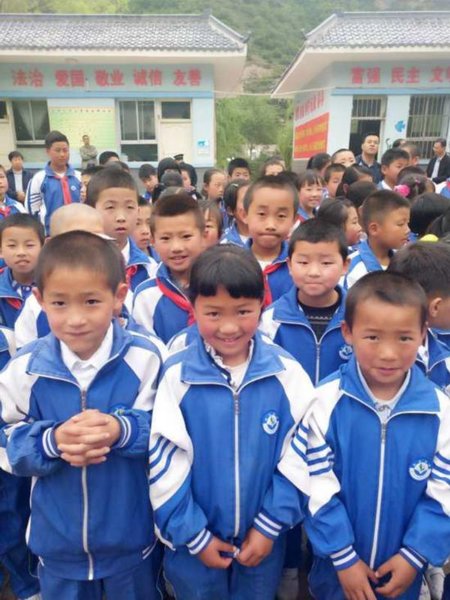 Students [Women Voice]
(Source: Women Voice/Translated and edited by Women of China)