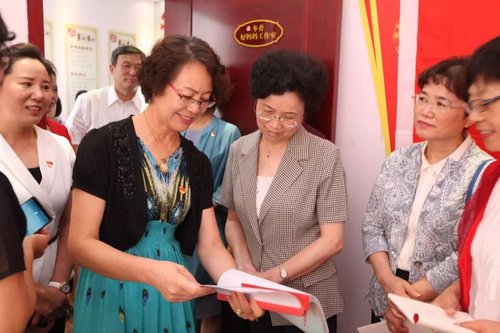 Song Xiuyan (R3) visits a women-oriented service station during her inspection tour in Henan. [China Women's News]
Song Xiuyan, vice-president and first member of the Secretariat of the All-China Women's Federation (ACWF), held an inspection tour in several cities of central China's Henan Province from July 23-27.
The aim of the visit was to learn about the progress made by local women's federations in the fulfillment of their political responsibilities via strengthening their political work and improving grassroots work through reform.
During her visit to a village in Xinxiang and a residential community in Jiaozuo, Song talked with officials about local organizations, work mechanisms, staff and the operation of grassroots women's federations.
Song also visited women-oriented service stations, and listened to an introduction concerning the implementation of Looking for the Most Beautiful Families campaign.
Thanks to the reorganization of grassroots women's federations, the number of relevant staff workers has risen to 700,000 and their vitality has been greatly improved.
Song commented that Henan should continue its efforts in the development of grassroots women's federations and expand their coverage.
She gave high recognition to female entrepreneurs and college graduates for their involvement in business start-ups when she visited Henan Bonded Logistics Center in Zhengzhou and an e-commerce industrial park in the county of Wenxian.
She furthermore called on women to make full use of their role in the implementation of Chinese President Xi Jinping's remarks concerning Henan's development.
Moreover, the four-day trip also brought Song to Hebi, a city in northern Henan, where she learned and praised the joint efforts undertaken by local women's federations and a garment enterprise, to create employment opportunities for local poverty-stricken women.
During the inspection tour, Song held a meeting with Wang Guosheng, secretary of Henan Provincial Committee of the CPC.
Song Xiuyan (C) talks with local officials during her inspection tour in Henan. [China Women's News]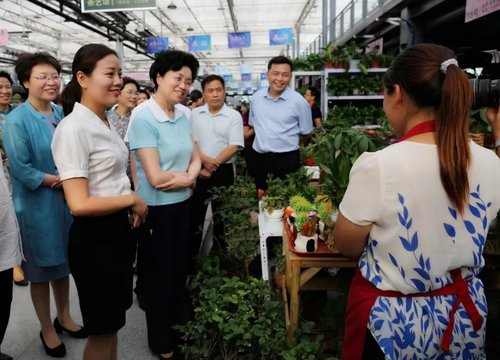 Song Xiuyan (R3) talks with a businesswoman during her inspection tour in Henan. [China Women's News]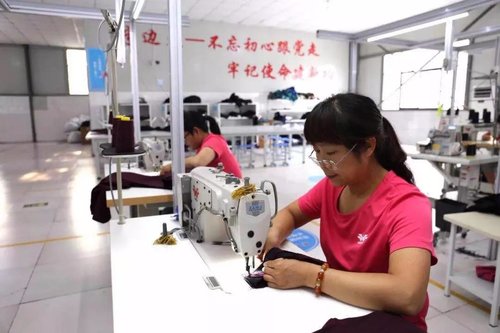 Two female employees work in a garment workshop. [China Women's News]
(Source: China Women's News/Translated and edited by Women of China)