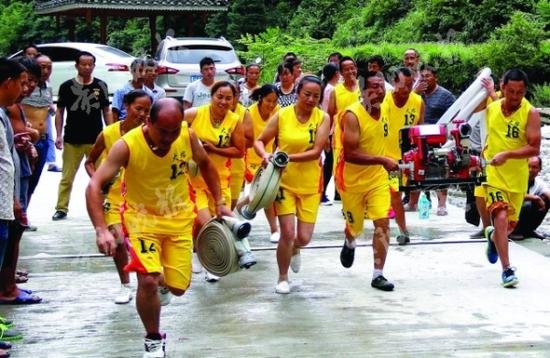 Participants in the fire drill on August 12 [gywb.cn]
A fire drill was held at a village in Liping County, southwest China's Guizhou Province, on August 12 to further increase locals' response times and skills in case of any emergency.
The fire drill was co-sponsored by the township people's government and the fire brigade in Liping. It drew the attendance of 14 delegations of voluntary firefighters from across the entire region.
Out of 200 participants, 160 were "left-behind" women whose husbands have left them at home to find better employment in far-off cities.
During the event, female attendees gave a demonstration of their professional skills and maintained that they will cooperate closely in the event of a fire.
So far, local women have volunteered to attend to fires and successfully handled many incidents in the past seven years.
(Source: gywb.cn/Translated and edited by Women of China)