Women of China (Chinese version) recently named its 10 Most Influential Women of the Year, as judged by senior editorial staff at the magazine.
The outstanding candidates were assessed on qualities such as: dedication to social development; professional career achievements; representativeness of advanced characteristics of the time; and, amount of public attention and widespread influence received.
After a rigorous screening and selection process, the final list was announced as follows.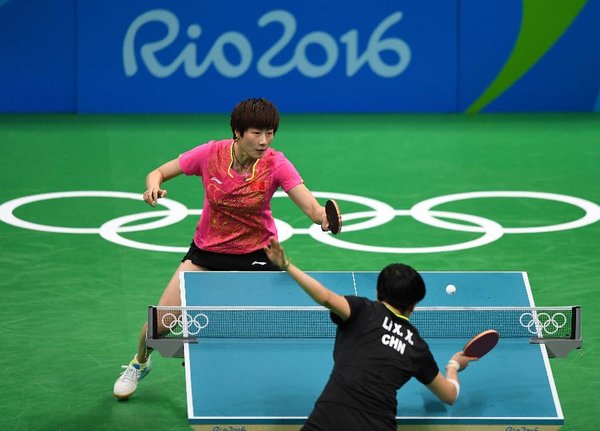 Ding Ning, captain of Chinese women's national table tennis team [Photo/Xinhua]
Ding Ning
Ding Ning, captain of Chinese women's national table tennis team, is a delegate to the 19th National Congress of the Communist Party of China (CPC). In 2017, she won gold medals at the World Table Tennis Championships for both women's singles and doubles.
Moreover, she won the women's singles championship at the 13th National Games.
With this big harvest, she completed the career grand slam and became a great source of Chinese national pride. In her belief, life is a journey of consistent endeavor to achieve personal goals and realize self-value.
For the next stage, Ding says she will discipline herself and her teammates with high standards and strict requirements, so that they can preserve the honor of the Chinese table tennis team.
Li Bei, a policewoman in Hunan [People.cn]
Li Bei
As a grassroots policewoman in central China's Hunan Province, Li Bei was also elected a delegate to the 19th CPC National Congress. For the last 18 years, she has been working on the front line of criminal investigation and anti-drugs programs.
Being the only female leader in the patrol police system of Hunan, Li has to tackle challenging problems. She has fought with drug dealers across the China-Myanmar border and rescued people from tall buildings. In her philosophy, the sense of responsibility and commitment is genderless and she can make prominent contributions to social security just like her male counterparts.
Li Xueli, CEO of E-Bao Internet Technology Company [Women of China/Fan Wenjun]
Li Xueli
Li Xueli, winner of the Chinese Women's Entrepreneurship and Innovation Contest, is the CEO of E-Bao Internet Technology Company. Having undergone the difficulty and tension of establishing a company, she is now highly recognized by her business partners and the Ministry of Human Resources and Social Security because of her diligence and creativity.
She shares her secrets of success with female entrepreneurs, saying that gender should not be a barrier for women's business achievement, and that women need to improve their time management to balance career and family life.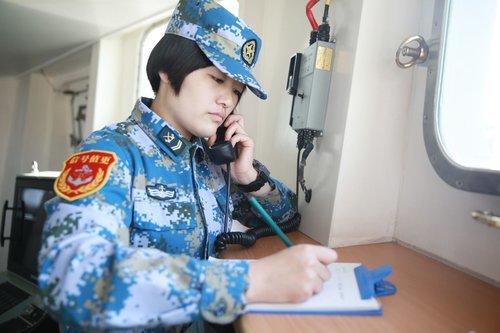 Wu Dongyan, master chief of the Liaoning aircraft carrier [Women Voice]
Wu Dongyan
"At present, most of the departments on China's aircraft carrier, the Liaoning, have set positions for women soldiers," Wu Dongyan says. "In fact, these females have already demonstrated their advantages in several important posts."
Wu, the master chief of the Liaoning, has been sticking to her post on this aircraft carrier for over seven years. Through her everyday hard work, she manifests the tenacious character of women in the new era.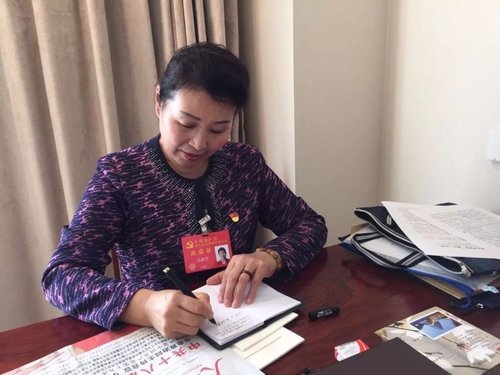 Wu Yaqin, director of Changshan Garden community [Women Voice]
Wu Yaqin
Serving as the Party secretary and the director of Changshan Garden community, Wu Yaqin treats the residents like her family. More than two decades' experience of community work has endowed Wu with the strong belief that people's interests should always be put first and only a resident-centered community can have sustainable development.
Wu is representative of grassroots CPC members who keep the Party's spirits in mind and commit themselves to people's affairs. Wu says that this Influential Women of the Year honor also belongs to those who make silent sacrifices to serve the people.
Xiao Chun, a professional of aerospace science and technology
Xiao Chun
As a female professional of aerospace science and technology, Xiao Chun has to face challenging research tasks and stress of overwork on a daily basis. However, thanks to her perseverance, the team she leads has made distinguished contributions to the innovation of space technology. The team was honored as a Gold Medal Group in 2017.
Xiao's intensive work has never undermined her passion for the dream, that is, to build China into a strong space power. Taking this as her life-long career, she will lead her group to reach a higher level of research.
Yu Xiaqiu, secretary of the Party Committee of Changjiang Village [Women Voice]

Yu Xiaqiu
Yu Xiaqiu was born into a family of farmers in Changjiang Village, east China's Jiangsu Province. After realizing the dream of being a doctor, she turned her attention to Changjiang Village, where her dream started. With the hope to prosper the village and enrich the local farmers, she resigned from her director position in her hospital and strived to start her business in the village.
For the last 15 years, thanks to her industriousness and contributions, the per capita income of the villagers has doubled. Changjiang Village has also set an example of building a new socialist countryside with Chinese characteristics.
Meng Man, a scholar of Chinese history
Meng Man
As a keen scholar of Chinese history, especially the history of ancient Chinese women, Meng Man arouses the public's interest in traditional Chinese culture and historical female figures through famous TV programs such as China Central Television (CCTV)'s Lecture Room and Chinese Poetry Competition. "There are numerous women of great talent and wisdom in Chinese history," she says, "and my work is to tell their amazing stories." Her distinctive narration and profound thoughts on Chinese history have strongly and widely increased the audience's cultural and national pride and confidence.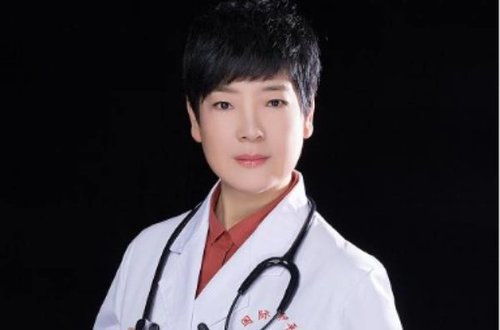 Huang Hefeng, academician of the Chinese Academy of Science [hzwomen]
Huang Hefeng
An obstetrician for over a decade, Huang Hefeng has explored the academic issue of test tube babies' health in the short and long term. Her research attains huge success and is effectively applied to the clinical practice. This breakthrough enhances the safety of assisted reproductive technology and realizes the control of hereditary diseases at the source.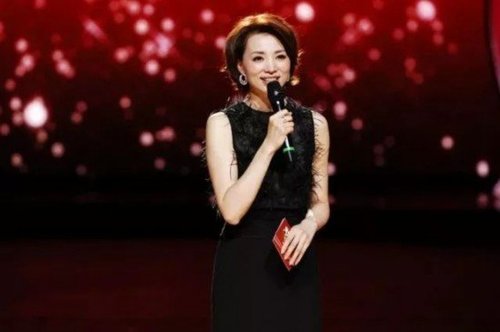 Dong Qing, a CCTV anchorwoman [CCTV]
Dong Qing
It can be effortless to obtain public attention for an experienced and skillful anchorwoman, but it must require toilsome work for her to build inner peace and satisfy the audience. Through the TV program The Reader, Dong, leads her audience to a pure literary world of rich emotional and mental experience. Avoiding the shallowness and mess of today's fast-food culture, her TV program has earned the audience's approval by delivering positive values and precious traditional Chinese culture.
(Source: Sohu/Translated and edited by Women of China)