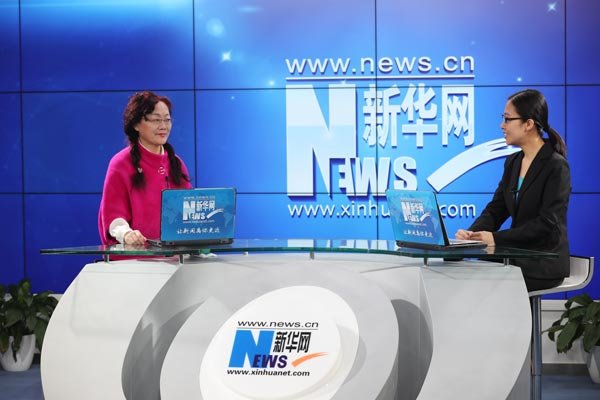 Qu Jinye (L) talks with others about her experience in business startups and management. [Xinhua]
A successful businesswoman has encouraged her peers to get involved in commercial startups in the internet age since there are still many opportunities available to them.
Qu Jinye, 55, comes from the city of Lanzhou, northwest China's Gansu Province and is currently President of Future Sifang Group Auction Co., Ltd. and Vice-Chairperson of China Association of Women Entrepreneurs.
Qu made the comments during a recent interview. She cautioned others that "There can be 'No pain, no gain'. Actually, the market is not sluggish, even if some people have become slack in their minds."
Qu noted that she seems to grow in parallel with her business which requires her to make consistent improvements each day.
When talking about the art of business management, Qu said there is no standard rule for entrepreneurs to follow.
She advised them to manage their businesses with an emphasis upon personality and tailored methods, especially in the interaction with young staff members.
Meanwhile, senior managerial personnel should set a good example for others in the execution of preset tasks and the observance of relevant regulations.
Qu said the booming market in asset transaction has further stimulated the growth of her business, which covers online auctions, the sales of overseas real estate, ecological agriculture and others.
She proposed to women who want to start their own businesses, that they should have a clear knowledge of social demands and make a sound plan about their career development before taking concrete efforts to realize their dreams.
(Source: Xinhua/Translated and edited by Women of China)