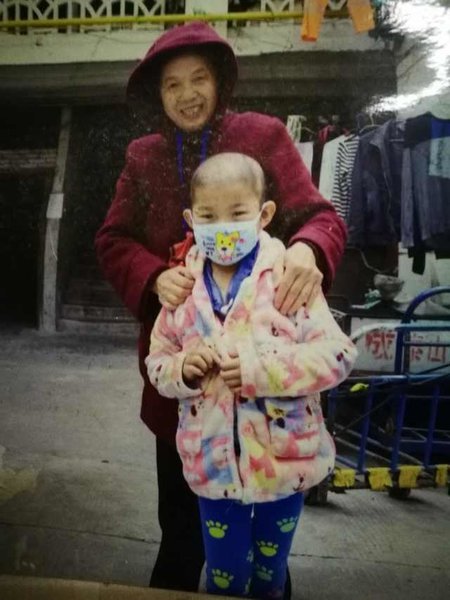 Li Guangqiong with a teenage leukemia patient [Xinhua]
An elderly woman from southwest China's Sichuan Province has provided visiting leukemia patients with free accommodation over the past 26 years.
Li Guangqiong, 86, has lived alone in her home in Chengdu, capital city of Sichuan, since the death of her husband 19 years ago. Her daughter moved away after getting married.
Li followed her husband to settle down in Chengdu in 1974. Since then, she has been closely involved in charity events, such as rallying students for volunteer work, bringing food and gifts to firefighters, and sending quilts to recently released youths from jail. She also made donations to impoverished college students.
She has devoted more time to providing disadvantaged persons with assistance after retirement in 1987.
A mother from Ya'an, another city in Sichuan, turned to Li for help when she took her daughter with leukemia to Chengdu for medical treatment in 1992.
An agency told the mother that she could try her luck with Li who was living close to the West China Hospital and was delighted to provide people in need with accommodation. The hospital has boasted qualified medical resources in the treatment of various critical diseases.
Li allowed the mother-daughter duo to live in her house without any charges.
The two had stayed at Li's home for a year before they later returned to Ya'an. Shortly after that, the little girl's disease deteriorated and she passed away.
Even though the mother thanked Li profusely, Li was overcome with sadness when she learned the news. Right then and there, she made up her mind to help more visitors with similar conditions.
So far, she has provided accommodation to over 100 patients and their family members during their stay in Chengdu for medical treatment.
In response to questions about why she would not live a comfortable life off her pension instead of assisting others for nearly three decades at any price, Li explained it was her late grandfather's last words that had sustained her philanthropic deeds all these years.
Li recalled that her grandfather left her with the following advice before he drew his last breath: be friendly and kind to others, be willing to help needy persons, and be strict with yourself.
"I will abide by these words until the day I die," Li said.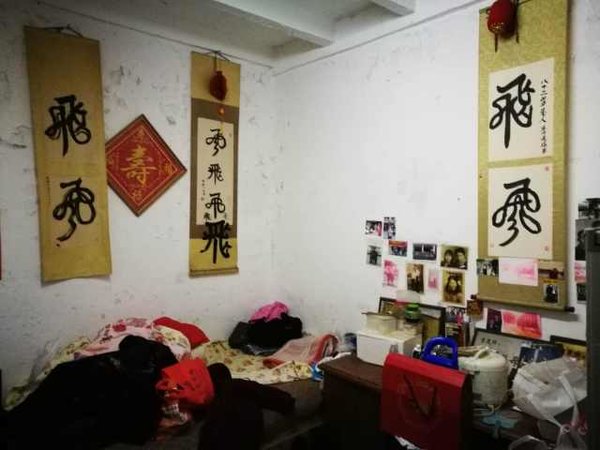 Li Guangqiong's house [Xinhua]
(Source: Xinhua/Translated and edited by Women of China)