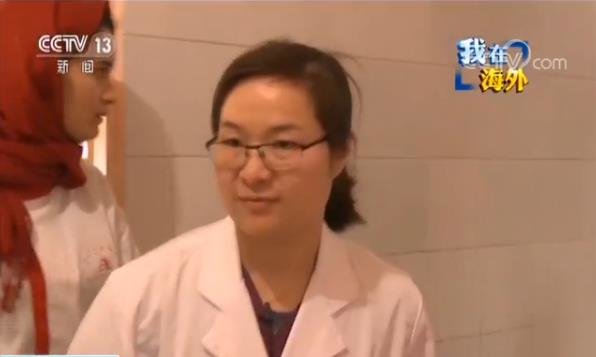 Zhu Yuting [CCTV]
A female Chinese obstetrician working in Morocco has delivered more than 1,000 babies during her 14 months there, according to a recent report by China's Central Television.
Arriving in Morocco in early 2017, the young Chinese doctor Zhu Yuting embarked on a new journey, with a dedicated spirit. In addition to these deliveries, Zhu has also delivered over 200 babies by cesarean-section.
95% of Zhu's patients came to the hospital for emergency operations, because prenatal examinations haven't been promoted on a large scale in the country. According to Zhu, it's common for her to handle 4 to 5 operations each day, but sometimes that figure goes much higher. Zhu said she once conducted 11 operations in a single day.
After 14 months in Morocco, Zhu can now communicate with the nurses in French, which she said was one of her major achievements there.
In addition, she found that her experience working in foreign aid has also helped her daughter's personal growth. Since hearing Zhu's stories of her time in Morocco, her daughter is now more sensible and responsible.
Apart from outpatient service, Chinese medical personnel like Zhu also make home visits for people in remote mountainous areas. It is an unshakable part of their job despite the harsh weather and geographical conditions.
Chinese doctors are extremely welcome in Morocco's remote villages. Zhu once received almost 100 patients and conducted more than 70 B-ultrasound scans during 6 hours in one such village.
Even though the work in Morocco is hard and tiring, Zhu believes it is worth the effort to help those in need.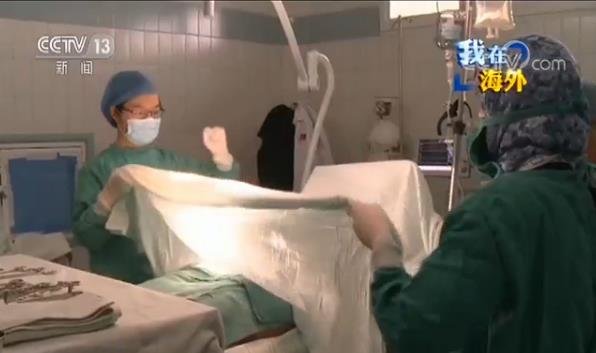 Under the assistance of her colleagues, Zhu Yuting performs cesarean-section for a patient in Morocco. [CCTV]
(Source: People's Daily Online)