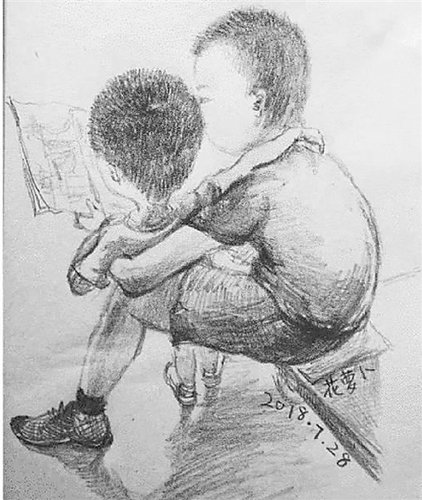 Yishan and his father in hospital [China.com.cn]
A talented art teacher from Hangzhou, east China's Zhejiang Province, has drawn sketches of her toddler son every day over the summer vacation to record his growth and detail her own parenting experiences.
Zhang Shuqi, who teaches at the Hangzhou Changjiang Experimental Primary School, recently gained much attention online after she posted the series of sketches on social media.
Her two-year-old son's nickname is Yishan. Zhang, who is usually busy teaching her students to draw, has used the vacation to draw pictures for her son.
After finishing each sketch, Zhang writes a caption, and then posts it onto her account on WeChat, in a similar way of serializing comic strip.
Every day many friends expect her update, including the boy's grandparents, who always leave comments on the posts.
Zhang graduated from the oil painting department of China Academy of Fine Arts and has been teaching painting for nine years.
She can finish a sketch in about half an hour with a pencil, mainly based on her son's photos in her mobile phone.
Recently, Zhang has set a goal: she will draw more pictures of Yishan and compile a picture album next summer as a gift to him.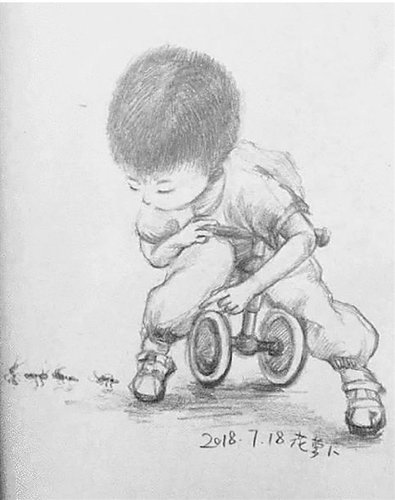 Yishan watches a group of ants. [china.com.cn]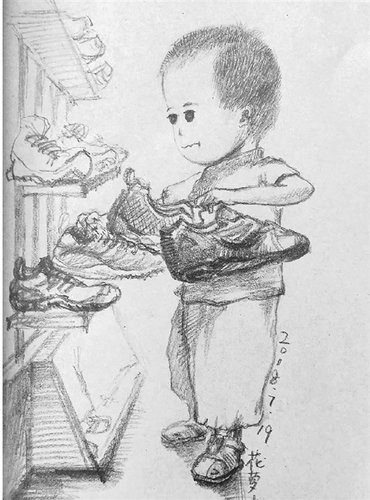 Yishan arranges shoe racks. [China.com.cn]
(Source: China.com.cn/Translated and edited by Women of China)