Three distinguished female Chinese scientists were elected academicians at the 28th Academician Conference of the World Academy of Sciences (TWAS) in Italy on November 27.
Let's take a look at some of their achievements and backgrounds in detail.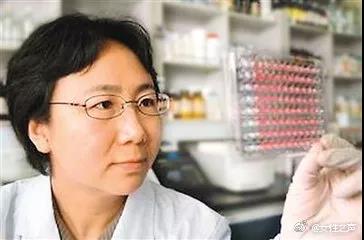 Chen Hualan [Women Voice]
Chen Hualan
Chen is a virologist and researcher at Harbin Veterinary Research Institute of the Chinese Academy of Agricultural Sciences.
Chen, 49, was born in Baiyin in northwest China's Gansu province. She graduated from Gansu Agricultural University in 1991, with a bachelor's degree in veterinary medicine.
In 1994, she obtained a master's degree in veterinary pathology from Gansu Agricultural University, and graduated from the Graduate School of the Chinese Academy of Agricultural Sciences with a doctorate in preventive veterinary medicine in 1997. Last year, she was elected academician of the Chinese Academy of Sciences (CAS).
Chen is mainly engaged in animal influenza virus research. She discovered the key molecules and related mechanisms that determine the virulence of H5N1 and H7N9 avian influenza viruses which infect the respiratory tract of mammals.
Her discovery provides a key scientific foundation to risk assessment and prevention and control policies for H5N1 and H7N9 viruses and the research and development of vaccines.
The vaccine she created has been widely used both at home and abroad, generating great social and economic benefits, and has made important contributions to meeting the country's major needs.
Chen won second prize in the National Natural Science Awards in 2013; second prize in the National Award of Technology and Invention in 2007; the National Prize for Progress in Science and Technology (NPPST) in 2005 and the L'Oréal-UNESCO For Women in Science Award in 2016.
Huang Hefeng [Women Voice]
Huang Hefeng
Huang, an expert specializing in fertility, is a professor of Shanghai Jiao Tong University (SJTU). Huang, 61, was born in Shengzhou City of east China's Zhejiang province. She graduated from the Medical College of Zhejiang University in 1982 and obtained a master's degree in obstetrics and gynecology in 1989.
Last year, she was elected as academician of the CAS, and currently serves as dean of the International Peace Maternal and Child Health Hospital affiliated to the School of Medicine of SJTU, and director of the Key Laboratory of Reproductive Genetics of Zhejiang University of the Ministry of Education.
Huang initially put forward a theory on gametophytic diseases, and has conducted a pioneering study on the intergenerational and epigenetic inheritance of sperm and egg-related diseases.
Huang has also created new reproductive technologies, improved the safety of IVF, and blocked genetic birth defects at the source through assisted reproductive technology (ART), among other topics, which helped her win the second prize of the NPPST.
She is also the editor of the book Modern Assisted Reproductive Technology and the ART Clinical Treatment Guide. Last year, she was awarded as a Fellow Honoris Causa of the Royal College of Obstetricians and Gynecologists in the UK.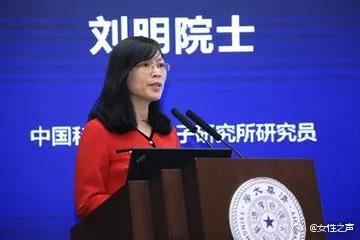 Liu Ming [Women Voice]
Liu Ming
Liu is an expert in micro-electronics science and technology, and a researcher at the Institute of Microelectronics of CAS.
Liu, 54, was born in Fengcheng in east China's Jiangxi province. She graduated from Hefei University of Technology, east China's Anhui province, in 1985, obtained a master's degree from the university in 1988 and a doctorate from Beihang University in 1998.
Liu has long been engaged in semiconductor memory and integrated circuit fabrication research. She illustrated the mechanism of resistive random access memory, and established a corresponding physical model.
She also proposed a performance control method of resistive memory, along with other research topics, to improve the overall performance of electronic memory.
In addition, she also expanded new flash memory materials and structural systems, and put forward new reliability characterization techniques, failure models and physical mechanisms, as well as working on the development of micro-nano processing technology of integrated circuits.
She has won three second prizes of the National Award of Technology and Invention, second prize of the NPPST, the National Vacuum Science and Technology Achievement Award and the Outstanding Science and Technology Achievement Prize of the CAS.
(Source: Women Voice/ Translated and edited by Women of China)