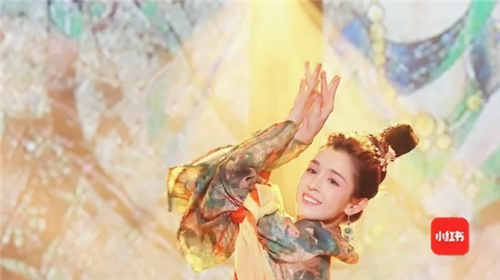 Hanikezi performs at the talent contest 'The Chinese Youth' on November 30. [China Youth Daily]
A young dancer from Urumqi, capital of northwest China's Xinjiang Uygur Autonomous Region, recently become an internet celebrity after staging a performance at a national talent show.
Hanikezi, 22, participated in The Chinese Youth, a popular Chinese culture-themed program broadcast by online video platform iQiyi, on November 30.
Dressed as a famous flying deity that features in the historic Dunhuang Cave frescoes, in northwest China's Gansu Province, she left a deep impression on audiences with her graceful movements.
After watching Hanikezi's performance, netizens conducted heated discussions on social media.
Some of them praised her as a "real-life fairy", saying that her performance ignited their desire to travel to Dunhuang in future.
(Source: China Youth Daily / Translated and edited by Women of China)