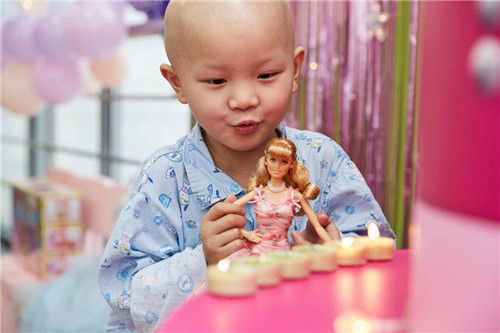 Xinyi having fun with her new friends [chinadaily.com.cn]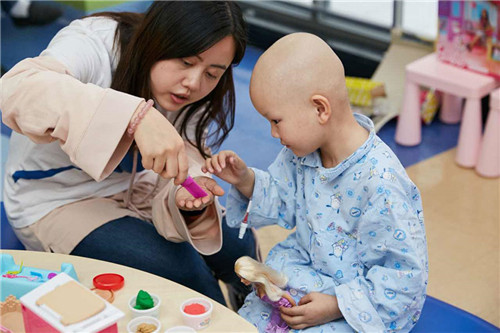 Xinyi plays house with a volunteer. [chinadaily.com.cn]
A six-year-old girl fighting a high-risk cancer has fulfilled her dream of hosting a party with Barbie dolls in Shanghai.
The girl, identified by her given name Xinyi, is undergoing treatment for neuroblastoma, a type of cancer that forms in certain types of nerve tissue.
On January 29, she got to spend a day in her room at Shanghai Xinhua Hospital with the ward decorated all to the theme of Barbie.
Supported by volunteers from nonprofit charity organization Make-A-Wish Shanghai and US multinational toy manufacturing company Mattel, the girl played house and had fun with her favorite dolls.
"Wishes are very powerful," said Han Chenlin, a volunteer from Make-A-Wish Shanghai. "We hope to encourage Xinyi to fight her disease by realizing her wishes."
(Source: chinadaily.com.cn)