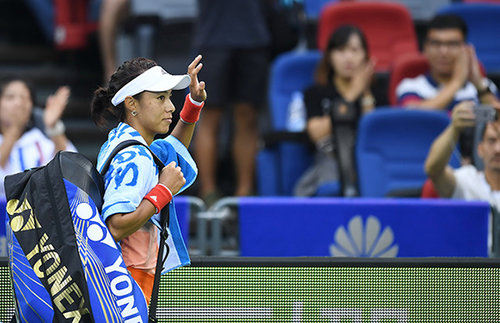 Wang Qiang [Xinhua]
Second-seeded Wang Qiang of China won the 2018 Jiangxi Open title after beating her compatriot Zheng Saisai 7-5, 4-0 (Retired) on Sunday.
Both players were evenly matched in the first set. Zheng led at the beginning but was reversed by Wang, who won it 7-5. In the second set Zheng Saisai retired after lagging behind 4-0.
Zheng Saisai just beat Wang Qiang in the first round of Wimbledon tennis tournament in early July 2018.
It is the first WTA Tour title for Wang Qiang and she will get 280 champion points for the victory.
(Source: China Daily)