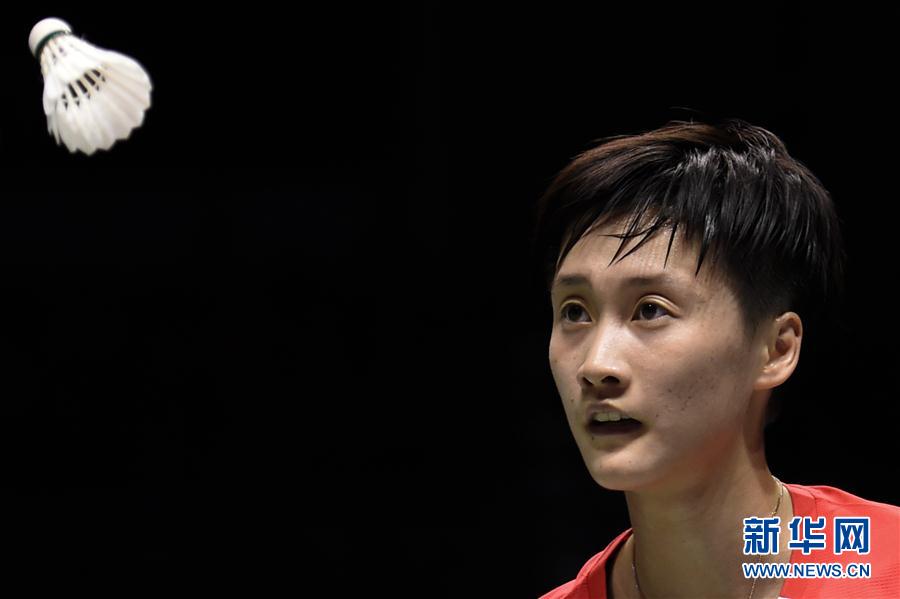 Chen Yufei [Xinhua]
Chinese badminton rising stars Chen Yufei and Shi Yuqi advanced to the second round of the HSBC Badminton World Federation World Tour Super 750 China Fuzhou Open here on Wednesday.
Fourth seeded Chen Yufei bounced back 21-10 in the second set after losing the opener unexpectedly 21-13. Chen led 11-8 at the changeover in the decider, before tasting the tough victory 24-22.
"Sayaka Sato moves faster and challenges me a lot," said the 20-year-old young shuttler. "I did not finish with good control, neither the play nor the mentality. I was not patient enough and lost many points in the third set. I grabbed the crucial shot for my confidence came back strong."
Chen collected 41 wins out of 58 matches this season. She fought into the semis or finals in many tournaments this year and the intensive game schedules put lots of pressure on her physical condition.
"I'm not on my best today. I feel a bit tired after so many games this season," said Chen, "now I'm in the steady period, but I need a bit more breakthroughs."
In other matches in women's singles, 8th seed He Bingjiao knocked down the South Korean Kim Hyo Min 21-15, 22-20. The 19-year-old Cai Yanyan made her first career encounter with the Olympic champion Carolina Marin from Spain, and lost the match 21-13, 15-21, 21-15. Han Yue outplayed Aya Ohori of Japan 21-6, 21-17.
Shi Yuqi, the second seed in men's singles, did not meet much of a challenge from his compatriot Zhao Junpeng who currently ranks world No. 58. The 22-year-old Shi took the win easily 21-8, 21-10. Huang Yuxiang defeated Brice Leverdez of France 22-20, 21-11.
Elsewhere on Wednesday, three men's doubles pairs, two women's doubles pairs and two mixed doubles pairs moved into the next round.
(Source: Xinhua)