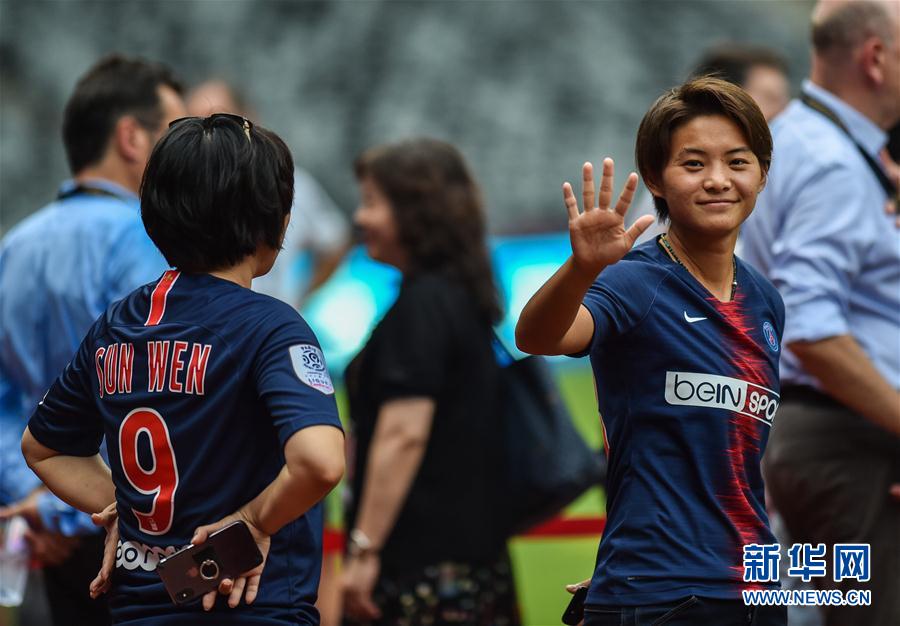 Wang Shuang [Xinhua]
Chinese women's football player Wang Shuang scored as Paris Saint-Germain thrashed Metz 7-1 at home in the 14th round match of French league on Sunday.
Wang, the current Asian Football Confederation (AFC) Women's Player of the Year, fired home with a left-foot shot after collecting a cutback from her teammate in the 58th minute.
In its last match of the year, PSG totally controlled the rhythm throughout the match, where Marie-Antoinette Katoto finished a hat-trick and Ashley Lawrence added a brace, with the remaining one from Kadidiatou Diani.
"It feels good to score in the last match of the year," Wang told Xinhua after the match at the Stade Jean Bouin.
PSG maintains its unbeaten record in the league after 14 matches, with 12 wins and two draws, prior to a three-week winter break.
"I still feel that the team has experienced ups and downs. Sometimes we play quite well and sometimes pretty bad. We are still a young group, so it's quite normal," admitted Wang.
PSG trails Lyon by two points on second. The next round will be played on January 12, 2019.
(Source: Xinhua)