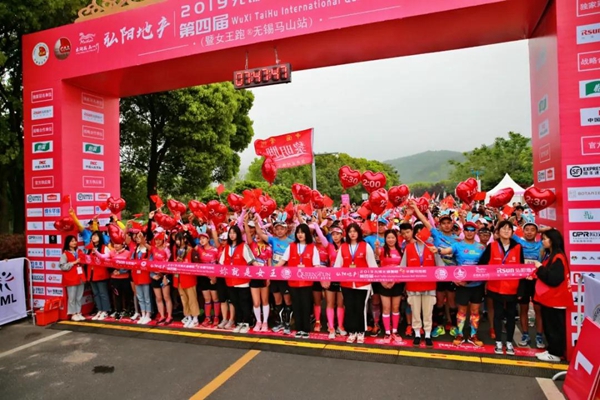 Runners await the start of the 2019 international women's half marathon in Binhu District, Wuxi City on April 21. [Wechat account]
The 2019 International Women's Half Marathon was held on April 21 in Mashan, a national resort in Binhu District, Wuxi City, attracting 5000 female runners from China, Kenya, the United States, Malaysia and Singapore.
At 8 o'clock in the morning, participants rushed out of the starting line under the leadership of Deng Linlin, a women's gymnastics gold medal winner at the London 2012 Olympic Games.
This year's event set awards for individuals, couples, and friends, and even allowed teams of runners to sign up.
The top prize in the individual women's division went to Kenyan runner Cecilia Wayua Michael.
(Source: chinadaily.com.cn)