CCTV anchors Including Dong Qing, Ren Zhihong, Sa Beining, recite a poem named Motherland, My Dear Motherland by Shu Ting, a renowned contemporary Chinese poet [video.sohu.com]
With China's rapid development in multiple aspects, more foreigners are choosing to live in China. Foreign netizens recently shared their answers to the question "why do so many foreigners go to China and think China is good" online.
@Ruslan Popov
China is modern and continues developing with advanced power transmission, excellent transport infrastructure (highways, airports, world-level high-speed railway network, outstanding public transport and taxis), hotels, shopping malls, restaurants, cafes and parks.
Also, I felt particularly amazed by their mobile payments.
Without cash and credit cards, you just need to scan a QR code to order and pay with your mobile phone.
@Farzan Safavi
There are so many reasons China is attracting foreigners with regards to its rich culture, exotic customs and myriad of opportunities
In addition, with a population of 1.357 billion, the Chinese government can still keep citizens' stability, which is definitely a masterpiece.
Regarding its fast economic growth, the country used to be poor and backward a few decades ago and now it has witnessed tremendous and fascinating changes.
As a country with a collective culture, each citizen, family and community matter. They work hard to provide a better life for the next generation.
China has a large number of activities for entertainment and leisure including nightclubs, escape rooms and theme parks.
In China, my everyday work can be regarded as a life lesson, a challenge, a new experience and a new beginning and people appreciate my hard work.
If you are a professional expat, you can enjoy an affordable high-quality life with China's booming economy, kind local people, and cheap travel in Asia.
I believe China is a great choice if you would like to make a change and impact in the world with innovation.
I love China!
@David W. Rudlin
When I first came to China in 1982, the food was terrible and the air pollution was serious. Even color printing was rare at that time.
Nowadays, staff in Beijing hotels speak fluent English and the food is great. Even people who do not speak English are happy to communicate with foreigners.
Comparing Beijing with what it was like 30 years ago, the progress is miraculous.
@Natalie Liam
In my eyes, China has passed down its thousands of years of traditions.
There are countless fascinating foods in China. Don't be misled by the Chinese restaurants in your country since food in China is definitely much more amazing.
The Chinese are well known for their diligence, efficiency and productivity. For me, I should say that the Chinese are the kindest and most helpful people I have met in all my travels. Once my flight was delayed in China by two hours during transition. My Chinese colleague waited for my arrival on the side of the road and talked with me until 1.30am. She then invited me to have dinner with her and talk about the differences between China and the rest of the world. When we finished up, she had only one or two hours left to sleep before the next day at work.
Also, architecture in China, especially in the non-business centers, is somehow different to buildings in other places. For instance, in central China's Henan Province, you will see examples of ancient architecture from different periods, which is really unbelievable.
Meanwhile, there are thousands of museums with representative exhibits in Chinese history.
All in all, words cannot describe how beautiful and diverse China is. You have to experience it yourself.
@Becky Zhang
There are three varieties of freedom that I mostly hear about from foreigners living in China.
You can go around by multiple methods of public transport without owning a car. You can walk anywhere at anytime without worrying about your personal safety. You can buy alcohol anytime, In Qingdao, capital city of Shandong, an eastern Chinese province, you can even buy beer in a plastic bag on the street.
@Galano Han
It may sound unbelievable that you don't need ID when buying cigarettes or alcohol. In China, there are only three places requiring mandatory ID checks, internet cafes, airports and hotels.
In addition, Chinese people are straightforward to express their views and you do not need to waste time guessing what people mean.
@Shao Y.H
My foreign teachers all felt great about mobile payments in China, meaning you do not need to take cash out. Mobile payments can be used in almost any place including stores, taxis, bicycles, restaurants and even some roadside stands.
One of my teachers said this is much safer than carrying a wallet or credit cards since mobile payment just needs users' password and fingerprint.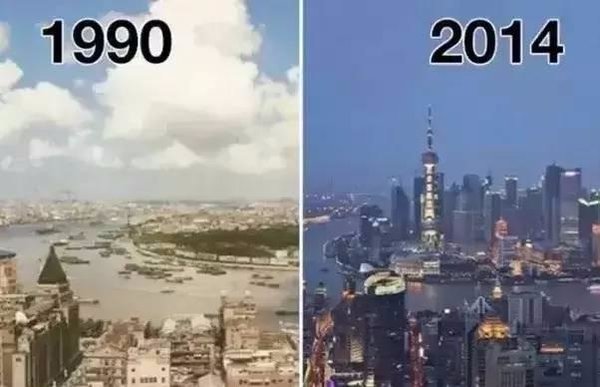 This picture shows the great changes that have taken place in Shanghai over the past decade [W omen Voice]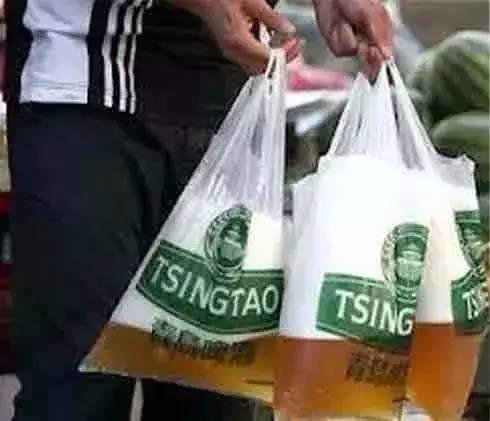 People buy beer in a plastic bag on the street in east China's Qingdao. [Women Voice]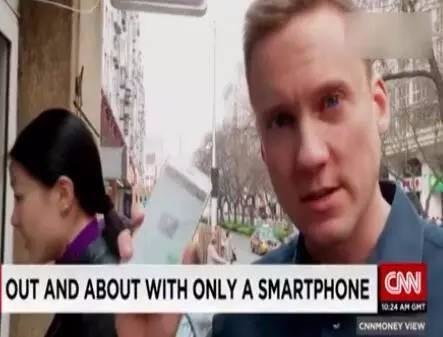 A CNN journalist reports the convenience of mobile payments in China [Women Voice]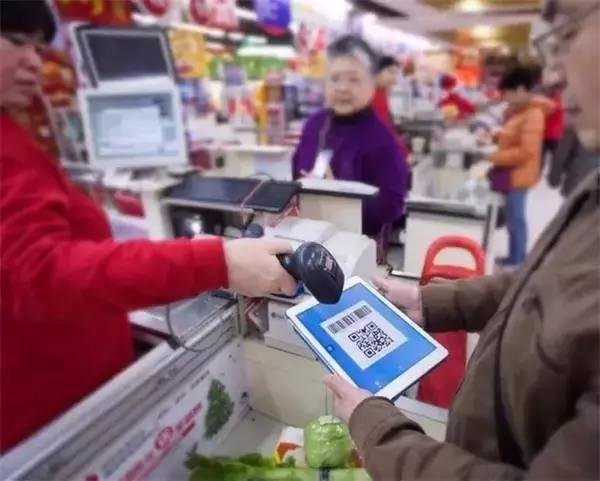 A cashier in a supermarket scans a customer's Alipay QR code on a mobile phone for payment. [Women Voice]
(Source: Women Voice/Translated and edited by Women of China)