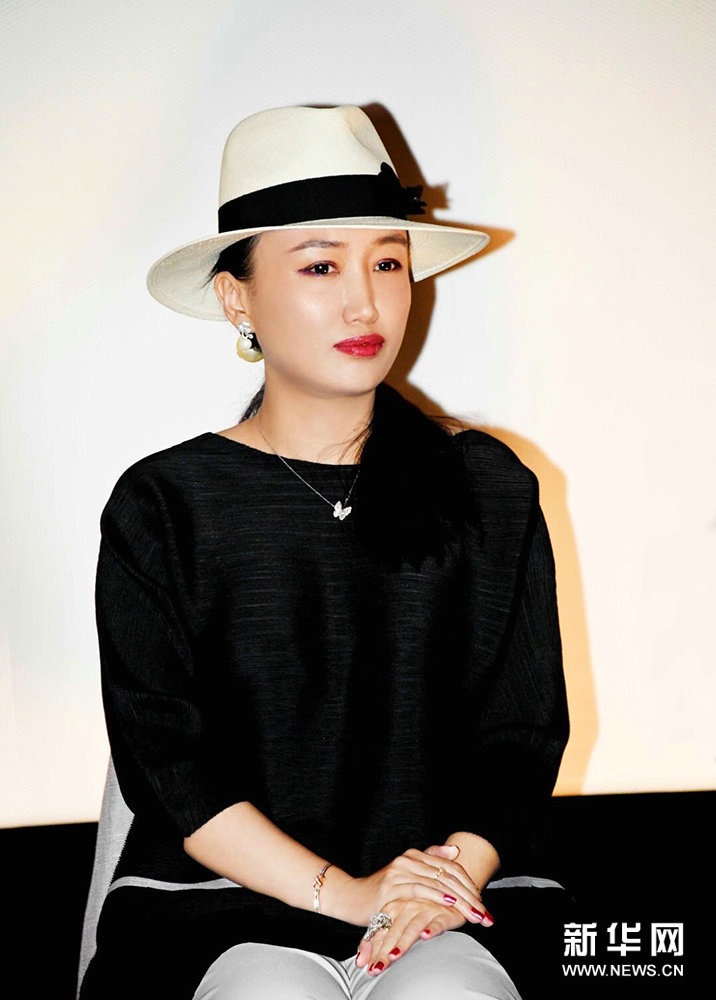 Li Fangfang [Xinhua]
Female Chinese director Li Fangfang, who has had her epic literary film Forever Young presented at the 71st Cannes International Film Festival, revealed another of her latest productions Shi on May 15.
According to officials, it was the first overseas premiere of the film in Paris on May 6. During the screening, there was huge applause from the audience after the film and during the Q&A session.
Film enthusiasts were touched by the cultural temperament presented by the film, a large number of viewers were amazed by Chinese history and shed tears while watching.
Devant, the film selector of the European Film Festival, said: "I'm very touched by the connotations presented by the film, and it makes me aware how important it is for every young person to make their own choices."
A French producer said: "This story reminds me of the environment in which we find ourselves now, and how difficult it is to be realistic in modern society."
As the lead character in the film, Chinese actor Huang Xiaoming was also applauded by the Cannes audience and he said, "Everybody did their best in the process of filming because they treat their careers as they would treat their lives."
When asked about future plans, Huang said: "I haven't filmed any movies or TV shows for over a year because I don't want to film something that I don't like.
I'd like to spend more time with my family and dedicate my passion and energy to the works that I'm really interested in. I also hope to be able to cooperate with Director Li again."
After the screening, Director Li and Huang were invited to a Q&A session. Li expressed her gratitude towards the officials of the festival and audience for the opportunity to present her piece of unique and modern Chinese culture.
Li was asked whether she was worried that the French audience would not be able to understand her work because the film involved many events and celebrities in modern Chinese history.
Li said: "My film is not a postcard which can only be viewed from the front. It is a three-dimensional space and people shouldn't view it unilaterally. The film was made with the background of a hundred years of modern Chinese history, but it portrayed the love between mother and child and the emotion between lovers, and the kindness and sympathy towards strangers, which are very common themes among all people in the world."
On May 28 in France, the film served as the opening film to unveil the opening ceremony of the 8th French-Chinese Film Festival in Paris and then will be presented in seven cities for two months.
(Source: Xinhua/Translated and edited by Women of China)