Liu Yinhong performs on the stage. [Youth.cn]
A female folk singer from Zhangzi County in north China's Shanxi Province, recently shared her story with reporters on inheriting traditional Chinese music and being a representative inheritor of intangible cultural heritage.
Liu Yinhong is an expert in Zhangzi Gushu, a traditional type of rhythmic singing accompanied by drums, which has been recognized as a national intangible cultural heritage and is well-known for its refined sound and rich forms.
At present, in the local city of Changzhi, there are a group of about 800 people engaged in the art and Liu is one of them.
Liu grew up listening to the melodies of Zhangzi Gushu and was later guided by her mentor, Xu Tianbao.
Xu has long been Liu's neighbor. He often practiced and sang in his own yard with disciples. Liu enjoyed watching them rehearse when she was a young girl. At the age of 11, she could hum most of the main melodies.
When talking about the skill of studying Zhangzi Gushu, Liu says there are three main prerequisites to mastering the art: first, there comes talent; second, the person must master the local dialect; and, third, they must work hard.
With the aim to get more people interested in the art, Liu set up Zhangzi Youth Folk Music Troupe when she was only 15.
With the joint efforts of her and many other artists, they made remarkable progress. In recent years, they have put on many performances.
Liu has made the art well-known across the country, and brought it to the international stage. She, with the China Quyi Artists Association, attended the Paris China art festival in 2013 which made her more confident in traditional culture.
"Our foreign friends gave us high praise after each performance," said Liu.
She was selected as a representative inheritor of the fifth batch of national intangible cultural heritage representative projects in May this year.
However, Liu also confessed that Zhangzi Gushu faces two major problems, the most important of which is lack of successors.
At present, most performers are over 45. "This is the most urgent problem for us to solve," Liu explained.
In addition, she is concerned about the low education level of inheritors. She believes culture should be brought onto campuses and into classrooms, the community.
She also says it is important to select good talents and train professional practitioners.
For example, to cultivate more outstanding artists, Liu was appointed as a tutor this year at Changzhi College.
She suggests that young people should read more books to improve their comprehensive cultural quality, and learn from top artists and see the best performances of other Chinese folk arts.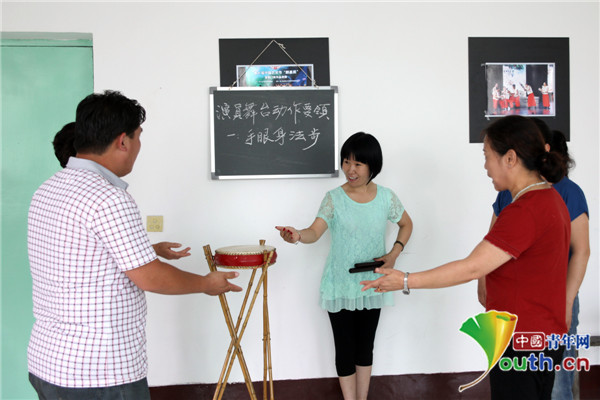 Liu and her peers discuss skills for Zhangzi Gushu. [Youth.cn]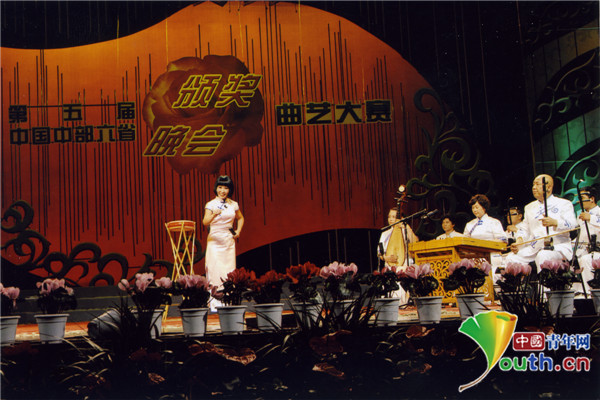 Liu Yinhong performs on the stage. [Youth.cn]
(Source: Youth.cn/Translated and edited by Women of China)