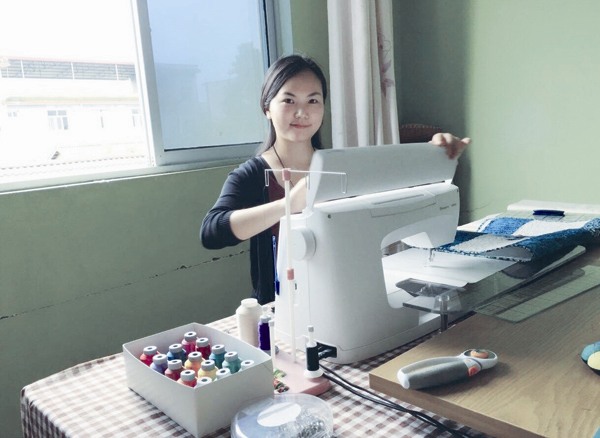 Peng Xuanzhen [Fnews.cc]
An art enthusiast in Xinshi Township of southwest China's Sichuan province has been popularizing stitching skills via a self-made online course to promote the development of traditional Chinese-style patchwork crafts.
Peng Xuanzhen, 33, first got into patchwork art nine years ago, and has been famous for exploring and developing the craft for many years.
Peng believes that it is necessary to popularize and promote patchwork skills, and train talents so that the industry could be developed.
In the process of learning, Peng noticed that there were few patchwork courses available domestically, and many materials had to be bought from abroad and were hard to purchase.
Thus she set about sorting through everything that she had learned, and engaged in training and spreading patchwork skills on the basis of allowing people to meet their basic living needs.
Last year, a patchwork tutorial video made by Peng and her husband Xu Yao in a small rural courtyard went popular online. In the course, Peng taught the skills she learned from foreign crafts experts, and added her original learning experience, as well as some designs full of Chinese characteristics.
The machine sewing course was divided into six parts with a total of 59 sessions, 20-minute each, for which she charged 880 yuan. More than 600 people purchased the course last year. "In Japan, such courses cost some 10,000 yuan," said Amei, a sewing machine merchant who is a friend of Peng's.
Amei, a native of Xi'an, in northwest China's Shaanxi province, is also a pioneer of the industry. She has been practicing patchwork art and paying attention to its origin and development around the world since she was young.
Amei explained that patchwork making craft was generally known as baina in Chinese traditional art, and involved handmade soles, sewn quilt and clothes. Since people's living conditions have greatly improved, the traditional skill has slowly faded.
According to Amei, "European patchwork art is cold, whilst American patchwork appears to be exaggerated. The Asian style mostly features rich color and vitality. Peng's works create an atmosphere of antique Chinese style."
In recent years, due to people's ever-growing demand for spiritual life and noble artistic enjoyment, the government has been supporting cultural inheritance and providing help for patchwork art promotion.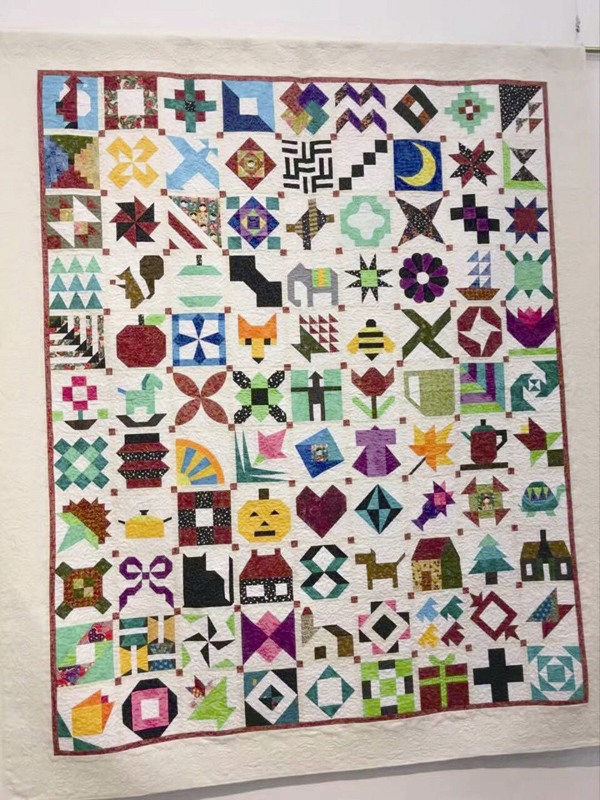 A piece of work by Peng Xuanzhen [Fnews.cc]
(Source: Fnews.cc/Translated and edited by Women of China)