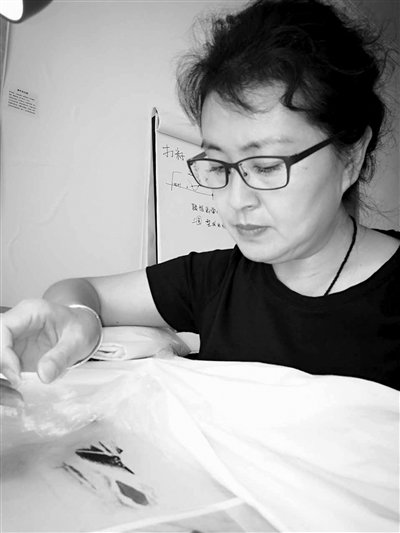 He Xiaoxia [Shenyang Evening News]
A handicraft expert from Shenyang, northeast China's Liaoning Province, has promoted the ethnic embroidery of her province over the past several years to make it more popular around the world, according to a recent profile.
He Xiaoxia, 50, is an inheritor of Liao embroidery, which is included in the national intangible cultural heritage list. She started to learn embroidery from her mother since she was a young girl.
At primary school, she tried to draw patterns, embroider cloth with figures and make clothes. In middle school, she began to study painting. Later, she was admitted to a fine arts school in her province and commenced her study of design. A solid mastery of these skills paved the way for her great success in her current chosen field.
After graduation, she engaged in design for some time. But she did not realize the importance of popularizing Liao embroidery until she watched a TV program concerning the crisis of the Suzhou embroidery by chance.
Through the program, she found out that the embroidery of east China's Jiangsu Province was on the verge of extinction due to lack of young practitioners.
She then made up her mind promote the development of embroidery with all her strength and determination.
She consulted much material to study the cultural features of the craft in northern China and extract the quintessential cultural symbols, in an effort to interpret the embroidery from different perspectives.
She did so for 10 years. Thanks to her efforts, Liao-style embroidery, which has a history of over 2,000 years, has gained an increasingly high reputation.
Her endeavor also contributed to several personal remarkable achievements. In 2006 and 2009, she held a solo exhibition at the International Horticultural Exposition in Shenyang and the province's museum respectively.
In 2015, she was invited by Zong Fengying, an embroidery expert working in the Palace Museum in Beijing, to reproduce national treasures.
She has also developed the art through teaching.
Over the years, she has taught over 1,000 students of different age groups, from six-year-old children to people in their 70s. She is willing to teach anyone interested in embroidery in the hope that Liao embroidery can be passed down from generation to generation.
Wang Libing, 24, is one of her favorite students. As an outstanding pupil, she has been engaged in the reproduction of two national embroidery works, which has made her more interested in the art.
Han Dong, who used to be a tailor but knew little about embroidery, is her only male student. His intention of learning embroidery was simple – to make a wedding dress for his daughter.
By learning from He Xiaoxia for five years, Han has gained strong proficiency and even played a role in reproducing national treasures.
In 2018, she was invited to take part in a Chinese-French culture and art exchange exhibition. In 2019, she is scheduled to attend an international art exhibition in memory of the 200th anniversary of Gustave Courbet, the historical French painter, in France. These can take Liao embroidery to a farther place and bring back many good things.
"Each of us loves our hometown. I want to do my bit for making my hometown's art shine in the world," she said.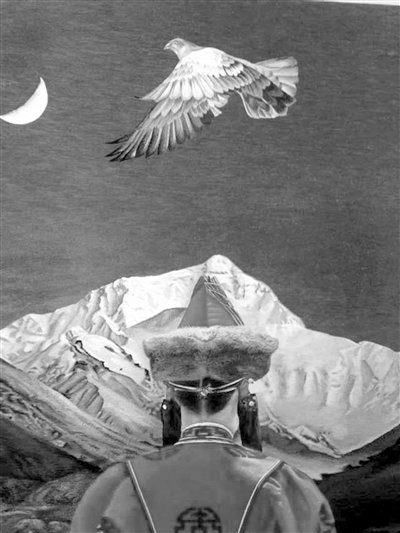 He Xiaoxia's embroidery work called Faraway Home. [Shenyang Evening News]
(Source: Shenyang Evening News/Translated and edited by Women of China)