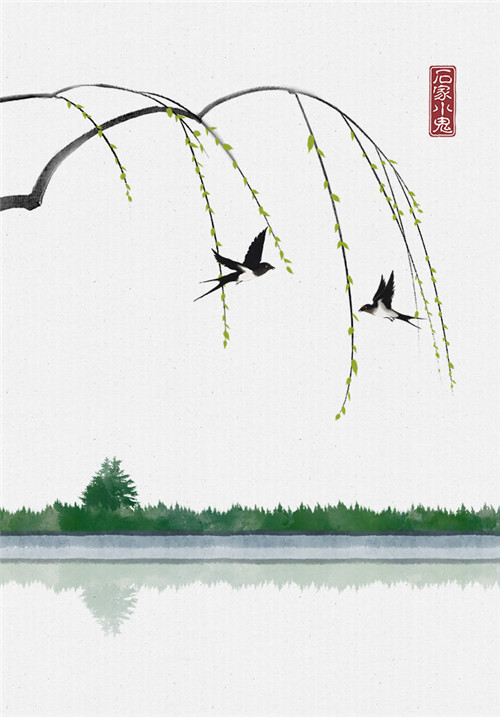 A work by Shijia Xiaogui on spring
Shijia Xiaogui, born in the 1990s, has been interested in painting since she was a child. When she grew up she missed the opportunity to study painting as a major, so she taught herself.
After she graduated from college, she was deeply impressed by some pictures she saw, and decided to pursue her artist dream further.
"I believe that, as long as I love painting, it's never too late to learn," she said.
She devoted much of her time and energy to reading books on illustrating and she practiced at least two hours a day by copying different works. Although the practice was repetitive and lonely, her passion for the subject gave her strength, she says.
Shijia Xiaogui found her favorite style when she saw a series of minimalist pictures.
She then started in the same style and based her works on her love of traditional Chinese culture. She integrated elements such as ancient poems and musical instruments into her art.
Her works on China's 24 solar terms have even been used in a documentary made by state-run channel CCTV (China Central Television).
(Women of China)