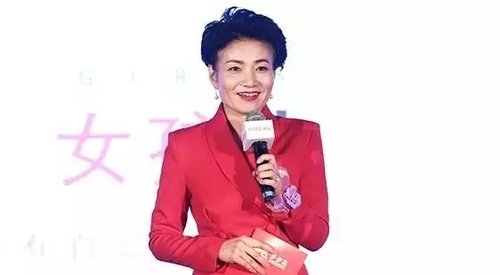 Zhang Haixia [China Entrepreneur Magazine]
Several esteemed businesswomen recalled their intrepid startup stories with audiences in Beijing recently, at the 2017 Business Mulan Annual Conference hosted in association with China Entrepreneur Magazine.
Zhang Haixia: President of Better Life Group
In the 90s, as an employee at a State-owned enterprise, Zhang's work achievements were greatly admired by her colleagues.
In just a few years she rose rapidly from a shop assistant, to assistant of general manager. "At that time I was a big hit," she said.
Just as Zhang gained a firm foothold in the company, she made the astonishing decision of quitting her job and starting a business with her husband.
"At a State-owned enterprise one can never get a taste of 'change'. I aspired to that," she explained.
She recalled that she cried the day she quit her job due to future uncertainty but her ambition gave her the firm resolve to go through with her choice.
"I knew that times would change and the age of the 'golden rice bowl' [A job at a state-owned enterprise is often called a 'golden rice bowl' in China due to its advantages] wouldn't last long," she added.
Starting from scratch, she and her husband Wang Tian founded BBG Food Company in central China's Hunan Province in 1995 becoming one of those who surfed the nation's early entrepreneurial tide.
In the beginning, Zhang rode a tricycle marketing their products door by door.
Over the past more than 20 years their company has developed into a large-scale business format consisting of retail, real estate, financing and logistics with over 400 stores and more than 60,000 staff.
Recalling her entrepreneurial road, Zhang expressed great gratitude to her former workplace.
"It was the State-owned enterprise which cultivated me. That experience was critical for starting my business," she said.
Zhao Yifang: President and Founder of Hua Ce Film and TV Group
Zhao used to work at a government office. In 1992 she left her post and became involved in the film and TV industry.
She said she made the decision out of her great passion for the business, something which has never decreased over the past 25 years.
Lu Ang: Founder of an Online Auction Company and a Wine Website
Lu has a doctorate in economics and used to work at the International Department of the head office of People's Bank of China and the HQ and China office of he International Monetary Fund.
In her eyes, what she likes best is to combine her hobbies and work together.
Therefore, in 2000, she opened Beijing Jiade Online Auction Company, because of her love for art. She also launched the drinks e-commerce platform Dolcey.com in 2008 due to her enthusiasm for wine.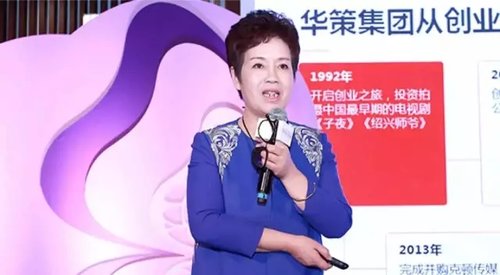 Zhao Yifang [China Entrepreneur Magazine]
Lu Ang [China Entrepreneur Magazine]
(Source: China Entrepreneur Magazine/Translated and edited by Women of China)