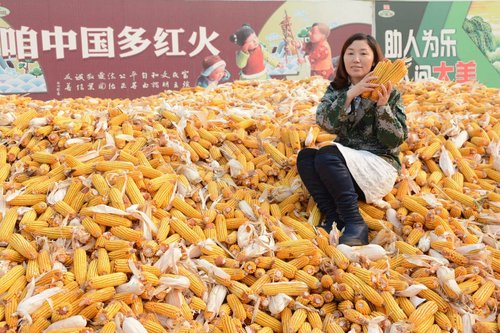 Liu Xuefeng [Women Voice]
An enterprising villager from northeast China's Heilongjiang Province has for the past few years boosted local farmers' incomes by selling frozen corn.
With the help of the provincial government, Liu Xuefeng started her innovative business by renting an 800-square-meter cold storage facility.
Using savings, she founded her ownbrand and factory, and began selling the frozen vegetable both at home and abroad.
To benefit local families, her company signed corn contracts with farmers nearby and helped them get knowledge on the latest growing methods and instructions.
Later, to learn about advanced company management experience, she visited several corporations in South Korea and the U.S.
She further initiated a business model based on the idea of "One Company, Two Cooperatives" – namely, her food factory and two farming cooperatives.
In this way, she has efficiently combined the production, storage and marketing of agricultural products, and helped the local economy.
(Source: Women Voice/Translated and edited by Women of China)