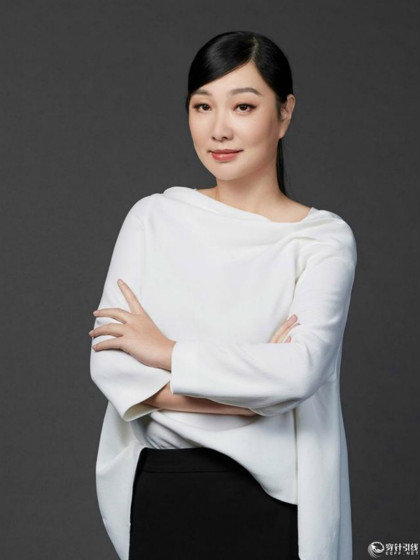 Luo Zheng [cppcc.china.com]
Luo Zheng, founder of a famous clothing company Omnialuo, recently shared her experience of launching her own successful brand, and said she looks forward to helping more people in future.
Moving to Shenzhen
The most attractive thing about Shenzhen, south China's Guangdong Province, is that youngsters can always have opportunities here. I proved it with my own experience. I was 26 when I first built my own brand.
My parents worked in a textile factory, so others referred to my sister and I as "the second textile generation". During the 80s, my father went to Shenzhen and sent me stylish gifts.
He told me that, in contrast to other cities, Shenzhen residents work hard. He also told me the sun is brighter in Shenzhen and its winter is warmer. All these things made me think "what a wonderful place Shenzhen must be!"
I went to Shenzhen with my mother in 1987. I found the streets and trees in the city were brand new. The clothes that people wore were stylish. I remembered all my classmates welcomed me with warm applaud on my first day of school.
Later on, I found out at the class reunion party that the reason they applauded was they had never seen a girl as tall as me in the past. Apart from height, another difference I had with my classmates is that they could go to nearby Guangdong with their ID card, whilst I had to apply for a special travel pass.
My elder sister was one of the earliest graduates from Shenzhen University. I used to visit her frequently at that university, and I quite liked the atmosphere there. In 1988, I also attended the same university, specializing in international trade. Yet, upon graduation, I began to work as a fashion designer instead. Shenzhen is a perfect place to do business, because it is full of passion and vitality.
I always abandon the old for the new. I changed my hobbies frequently in the past and I told my parents lots of things I want to do in the future. Their first reaction on hearing that I planned to be a designer was: "We don't think your career will last for three months, because you are just capricious."
Starting Business
In the 90s, many factories in Shenzhen took orders from foreign companies and gained much experience in clothes manufacturing. Shenzhen leads the country in clothes design.
After 1992, many talents moved to Shenzhen, which increased the consumption demand dramatically. Therefore, business-minded people started to enter the field. The clothing industry in Shenzhen surged from 1996-2002.
At that time, Shenzhen's clothes entered the domestic market. Along with the expansion came fierce competition. Thus, it was inevitable that some brands disappeared from the market.
I rented two shops in the downtown and hired some foreign models to show the clothes that I designed by myself. To be honest, I had no target consumer at that time, but it turned out that my designs sold like hot cakes.
Later on, I rented more stores. My colleagues worked hard and they always stayed overnight. Everyone was trying to get accustomed to Shenzhen speed and I was inspired by their diligence a great deal.
Not long after, a company in Kunming, southwest China's Yunnan Province, found us and ordered 150,000 clothes at once. It heartened me a great deal because my business had just run for half a year by that time. In 1997, my brand entered the foreign market.
Many think the clothing industry is glamorous but the fact is that much of our time was spent in painting and choosing cloth. Sometimes, we have to deal with all kinds of pressures such as insufficient funds and lack of storage.
Receiving Awards, Expanding Cooperation
In 2000, Shenzhen's Association of Textile and Garment Industry went to Beijing to seek cooperation opportunities with other companies. There were over 30 franchisees who wanted to join us and it was impossible to tell them about our business plan one by one.
As a result, we had to gather all these companies to "give a lecture". I think the association contributed a great lot to the fast-developing industry.
Since 2002, I have won many first prizes. The most impressive one was the American NAUTICA Incentive Prize. My father helped me a great deal during the entire process.
After his retirement, he helped with the company's management so that I could fully dedicate myself into design. I had a real hard time when my father passed away in 2005. It took me long to let go of the sorrow and regret of losing him because he had always been a supporter of mine.
In 2006, I won the Jinding Award, which is the highest reward in China's fashion design industry. As I had also won some other prizes before, and I have my own brand, some venture companies approached me.
I knew nothing about capital, so I had to consult professionals. I went to meet investors six times a day and organized some road shows on Wall Street in New York. In the end, I received the investment before I even came back to China.
Future of Shenzhen
Shenzhen is a young city full of dynamics. I have mentioned many times at the CPPCC conference that Shenzhen can definitely be built into a fashion capital. Now, one sixth of all the clothes on the market in China are derived from Shenzhen designers.
In the past, people tended to think of the garment industry as traditional. The most frequently asked questions are: "How large is your factory? How many workers do you have? How much fixed assets do you have?"
In recent years, the government has begun to take clothes designing as the tertiary industry. I think this is largely because the garment industry belongs to fashion business, which will boost Shenzhen's development in the long run.
We have been suggesting that Shenzhen needs to create a Fashion Week of its own. I am confident about it, and as I can tell, Shenzhen is giving it a try.
I always think that "would I be the same Luo Zheng, if I had chosen another city?" Everyone is equal here in Shenzhen, regardless of his or her seniority. I have a feeling that nothing is impossible here in Shenzhen, so I have been trying.
Shenzhen has made my life and the best way to repay the city is to help more people in turn. I would like to create more opportunities for university graduates by holding more contests. It will be a high-return investment.
It has never occurred to my family that we will finally settle down in Shenzhen, because my parents actually planned to go back to Beijing. I can feel how my life is changed in this city, because new things keep emerging here. I shall continue to improve myself in the future.
(Source: cppcc.china.com/translated and edited by Women of China)