Dong Qing speaks at the ceremony. [People's Daily]
Dong Qing, a 43-year-old Chinese TV host who presented the CCTV New Year's Gala from 2005 to 2016, recently welcomed a successful career transfer as producer of a variety show.
On January 18, state broadcaster China Central Television (CCTV) and Beijing Automotive Group held a signing ceremony in Beijing for The Reader, a new seasonal TV show staged in the form of reading competition. Dong attended the event as both host and producer.
Under the slogan "Reading touches people's hearts," the program will invite influential guests from different sections of society to recite classic works to an audience.
"What The Reader wants to present is not reading skills but real feelings. They are what touches an audience most," Dong said during the event.
When it comes to her preference towards a reading program, she said she has long thought about working on a program involving the "human spirit."
"'Read' emphasizes characters while 'er' highlights the human. Characters are the carrier of emotions, while reading is the most beautiful and direct way to express flesh and blood feelings," she added.
The Reader became a turning point in her 21 years of hosting. She said the transfer brought her "quite a huge challenge".
"Articles to be read should possess warmth, attitude and have an impact on people's soul. Invited guests need to have rich experience, touching stories and a strong emotional impact," she explained, adding that it has taken her nearly a year to go from idea stage to recording.
The Reader will debut on CCTV-1 from February 18. Besides, network broadcasting platforms including iqiyi.com, youku.com and v.qq.com will broadcast the show simultaneously.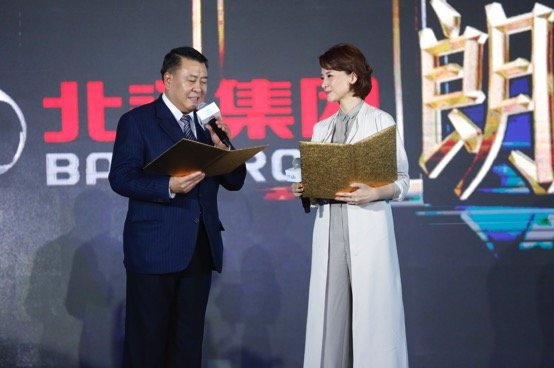 Dong Qing (R) at the ceremony [sohu.com]
Dong Qing (R) interacts with a guest during the ceremony. [cnr.cn]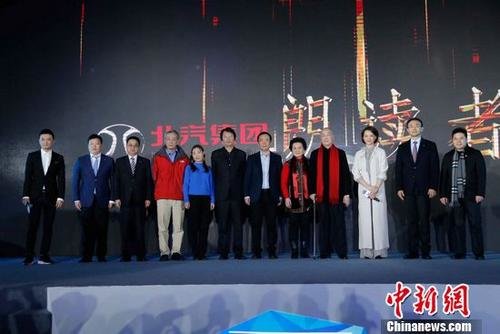 Attendees at the ceremony [China News Service]
(Source: media.people.com.cn/Translated and edited by Women of China)