Chinese actress, singer, director and writer Sylvia Chang has been involved in nearly 100 films throughout her career. She has never lost her zest for life and is always trying something new.
The 64-year-old artist from south China's Taiwan recently appeared on a TV show in the Chinese mainland.
A netizen who watched the show commented: "When I saw Chang I felt for the first time that growing old is also a kind of beauty."
"The age of 60 is just a new beginning," said Chang, who directed romantic drama film Murmur of the Hearts at the age.
From a singer to an actress, and from a producer to a director, Chang stood out in each of her roles making herself a legend in people's eyes.
When asked how she managed to keep so active, she answered: "I have much curiosity and am always eager to try new things. I follow my curiosity. I will do it if I have the ability."
"I'm a person of great patience and hard work. Once I set my mind to something, I'll do it well."
While many of her female peers in the industry have either focused on family life or disappeared from the screen, Chang still maintains her everlasting vigorous pursuit of work.
She has never lost her confidence and enthusiasm. That is what keeps her fans coming back for more, according to many.
In 2015, when she starred in Office along with Chow Yun Fat and Johnny To, whom she played with in All About Ah-Long in 1989, she wrote a long letter – Young People, What's There to Fear? – encouraging youngsters to do something different by sharing her own experiences.
"Twenty-five years have gone by, and the three of us all surpassed 60," she wrote.
"Facing a changing audience and market, we let go of many inherent things and dared to struggle and make innovations.
"We're not afraid at our age. So, young guys, what do you fear?"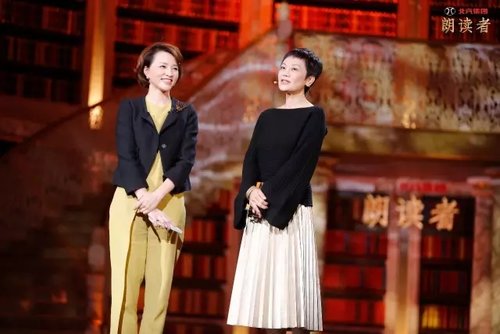 TV host Dong Qing (L) and Sylvia Chang [mp.weixin.qq.com]
(Source: Youth.cn/Translated and edited by Women of China)