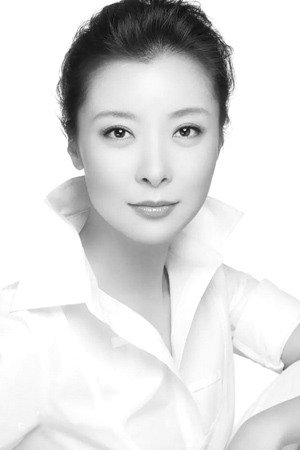 Ke Lan [China Women's News]
Ke Lan, 45, a leading actress and TV host, recently won widespread praise from audiences for her attention-grabbing performance in Chinese anti-corruption drama In the Name of People.
In the 52-episode series, Ke, with her former name of Zhong Haohao, plays a key role as the capable and experienced head of a division of an anti-corruption bureau.
Although Ke's character is strict with her work, she also has an impressive sense of humor, fans commented.
Ke's performance was lauded by audiences and producer Gao Yalin. Ke is well suited for the role of Lu Yike since she looks just like a procurator, Gao said.
Some have suggested that Ke's own sense of integrity and fairness has a close relationship with her family background as her grandfather Zhong Qiguang was a first generation general in New China.
Since her childhood she was brought up in a yard used by Beijing troops. When she was 12, she followed her mother to leave for Shanghai after her parents divorced.
Two years later, she headed for Canada by herself to study, starting to make her own life.
When she turned 16, she became financially independent. Three years later, she took a part-time job in her summer vacation in Hong Kong as a model, earning good money.
From then on, she has had a clear understanding of the importance of self-independence, Ke explained.
"When I left my grandparents and the yard where I was raised, I knew I should build my own life value as I cannot rely on those close to me anymore."
In 1994, the 22-year-old was recognized by Wu Yashan, executive producer of Chanel V, an international music channel that was building a presence in Asia.
She joined the Chinese channel of Phoenix Satellite Television in 1996, starting to host a program Music Is Infinite. As a female TV anchor, Ke left a deep impression on a large number of audiences for her fresh and natural delivery.
In 2005, the ambitious woman left her post where she had striven for eight years, making an attempt to break into acting.
She officially resigned from Phoenix TV in 2009. In the following years, she played roles in many revolutionary dramas.
Although she serves as a host or an actress, Ke always maintains a style of bluntness and fearlessness. When she joined a press conference of Shanghai Film Festival in 2005, she criticized the crew she was working with for damaging the ecological environment of Shennongjia Natural Conservation Area in central China's Hubei Province.
As a result, she was taken to court by the filmmaker and Department of Culture in Hubei.
Involved in a lawsuit for nearly one and a half years, Ke lost her role in the movie and had to cover her hugely costly lawyers' fee.
Although she won the lawsuit in the end, she lost multiple friends as well. Ke confessed that she developed deep feelings about the complexity of humanity from the matter.
In turn, her efforts to help environmental protection won her Person of the Year in the Green China Awards at the end of 2006.
Compared with the ups and downs in her career, she has experienced even more uncertainty in her private life. Until now, she has had four serious relationships in total.
"I appreciate my past for it has made me grow up. I used all of my strength to love each of my boyfriends. I am a person who can clearly distinguish between feelings and matters even though we are no longer lovers."
At present, Ke still remains single and places her attention on developing her career. She just wants to cherish her current life instead of expecting marriage, Ke said.
"A marriage certificate is meaningless for me. It is lucky if I meet the right person. I never imagine I will be happier than now," Ke claimed.
(Source: China Women's News/Translated and edited by Women of China)