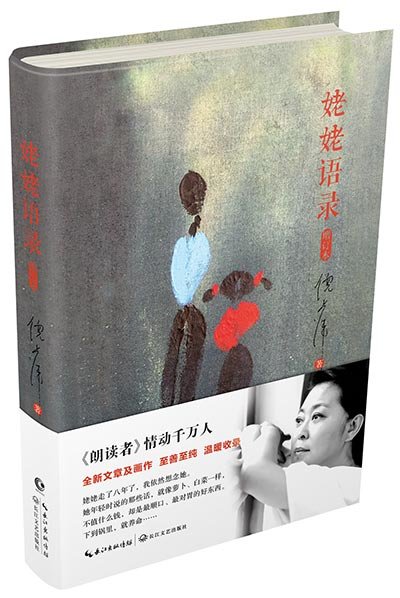 The newest edition of Quotations of Grandma. [China Daily]
Grandmothers play important roles for many Chinese. Unlike in the West, many of them live and grow up in a family of three to four generations.
Ni Ping, actress and one of the country's best-known TV anchors who hosted the CCTV Spring Festival Gala 12 times, establishes herself as a sincere, congenial, and empathic speaker, whose plain and full-of-life words have the power to move people to tears.
"I get that from my grandma," Ni says.
She has recorded her grandmother's quotations and memories of living with her for 50 years in a book. The book gets popular and its newest edition, published last month, invites young readers to ponder on family tradition as well as ways to return love and care to the elderly.
Ni had a difficult time when her son was found ill shortly after birth, and she had to stop working to get him treatment. It was in 1999, when her hosting career was at its peak. She was upset and began to smoke cigarettes.
It was her grandma who calmed her, and encouraged her with colloquial and simple words: "If you're not beaten, everything can be settled; if you give up and let yourself fall, nobody could help you to stand up. If you are not the one to save your kid, nobody can. Grandma believes you can."
She made it, finally. A decade after that, her son recovered. As Ni shared this part of the book to young audience at The Reader show on the CCTV in March, they were touched.
"To me, that shows there is no gap among generations of Chinese in terms of respect to the grandparents, and our deep links and attachments to them," says Dong Qing, anchor of the show.
Quotations of Grandma was first published in 2010, two years after the "loving, elegant and intelligent" lady Ni depicts died at the age of 99.
Xinmin Evening News reported sales of 300,000 copies in 2012. The book won the Fifth Bing Xin Award for Essays, selected from 2,000 essays in total, saluting her literary qualities in the book.
The newly revised edition by Changjiang Literature and Art Publishing House has 10 new articles and 20 some new paintings by the author as illustrations.
"In poorer times and in better-off times, grandma shows the same composure and faith in life. Her words are like cabbages and radishes, not expensive but always delicious and good for your health," Ni says.
The newest version includes one article from her son, revealing a bigger picture of the family story.
Her colleague Bai Yansong says he hopes that more people would be interested in digging out and recording their own personal family history like Ni did, which will make good reads and leave stories for future studies.
Bai says the book also shows Ni's skillful and sincere ways of talking with the elder people. "Our grandparents may have stories as many as Ni's, but we just don't talk to them about that," he adds, thinking Ni knows the right way to treat and respect her elders.
Jing Yidan, another CCTV anchor, praised the writer's precise and vivid language in the book, adding that Ni is a versatile talent in speaking, painting and writing.
Ni, born in 1959, has published several books, including a collection of essays on her personal life, Days, which sold more than a million copies.
Ni picks up a childhood interest in drawing and paints to release longings for her grandma. Her paintings have been exhibited and published in collections.
"Grandma is the one who not only allows me to leave graffiti everywhere, but also to plays with the images as if they were alive, which has encouraged me greatly," Ni says.
An audio book, read by the author herself, is also available online.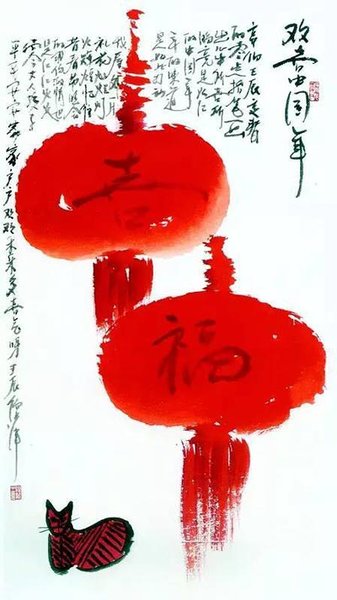 A painting by Ni Ping. [China Daily]
A painting by Ni Ping. [China Daily]
A painting by Ni Ping. [China Daily]
(Source: chinadaily.com.cn)