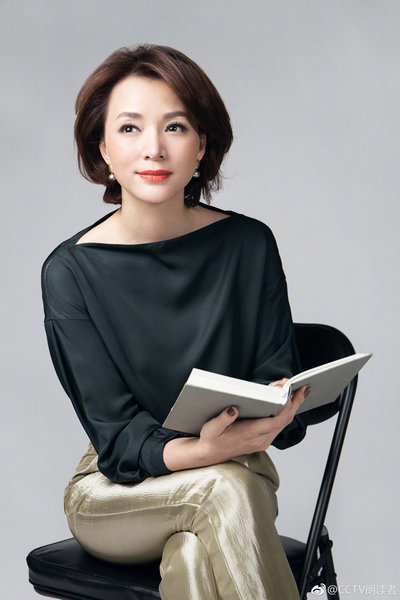 Dong Qing [file photo]
Famous TV presenter Dong Qing has been included on the 411-person shortlist of the 2017 National Talents Selection Project, according to an announcement jointly issued by the central authorities on October 23.
The annual list, which was co-sponsored by the Ministry of Human Resources and Social Security, the Ministry of Science and Technology, the Ministry of Education, the Ministry of Finance, the National Development and Reform Commission, the National Natural Science Foundation of China, and the China Association for Science and Technology, emphasizes the selection and cultivation of high-level young and middle-age people who are believed to play a leading role in the research of cutting-edge technologies and in the leapfrog development of key sectors.
Dong, 44, comes from east China's Shanghai. She worked for regional TV stations in Zhejiang and Shanghai before landing a job at China Central Television (CCTV) in 2002.
When talking about her name on the shortlist, Dong said that she was deeply grateful to CCTV for the trust and recommendation of her in the process.
Dong became popular amongst the nationwide audience for her debut in the Spring Festival Gala in 2005. This year witnessed her coming in the limelight for her commendable and touching hosting and production of the popular TV program Reader on CCTV.
Dong disclosed in another interview that she felt very lucky to become a TV hostess and the profession had brought her a great sense of accomplishment which is beyond the expression of language.
Dong Qing hosting a TV program [CCTV]
(Source: People's Daily Online/Translated and edited by Women of China)