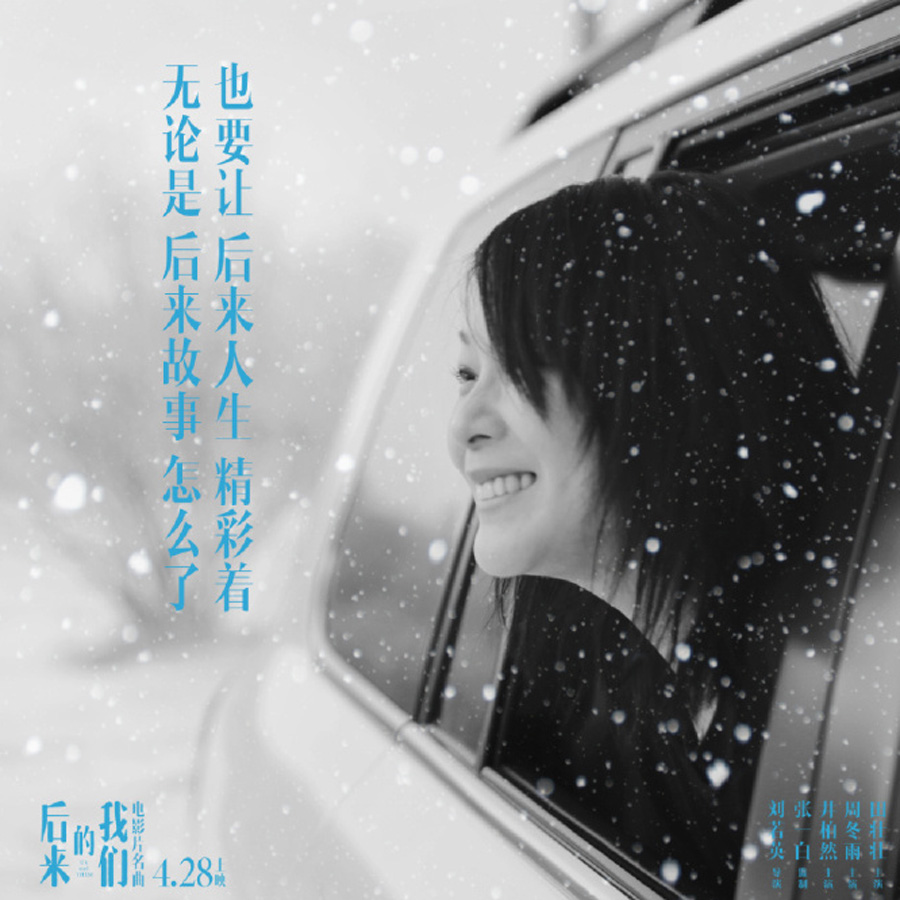 Rene Liu [Mtime]
Apart from her many titles of singer, writer, and actress, Rene Liu recently added a new title, that of a director, leading a busy life with a persevering attitude.
As the first film directed by Liu, Us and Them, tells a tough love story of two young people, Jianqing and Xiaoxiao. Liu said: "In fact, I have been invited to direct films and provided with many scripts over the years, and most of them are romantic. There were plenty of good films in this genre already, so I would always reject them if they weren't really special."
Zhang Yibai, the supervisor of the film, also tends to shoot romantic movies. He then wrote this script with He Xinming in Taipei. Because of their lack of inspiration regarding the Spring Festival travel rush and Beijing drifters, which are important elements of the film, they resorted to Yuan Yuan, who is a screenwriter in China's mainland, to complete the story.
In fact, Liu does not think this is a film about ex-partners. "First love is an everlasting theme as it tends to be impressive and distant, therefore the memories will automatically be beautified. In many cases, you will miss yourself at that time more, when you were young, uninhibited, and pure, rather than missing your first love."
For the lead actor Jing Boran, Liu directly expressed her appreciation of him. She said, "He is not worried about being an idol and keeps breaking and rebuilding characters. I am an actress, so I can tell he is a very sincere actor in the process of performing."
As for Zhou Dongyu, the lead actress, Liu stated with a smile that, "She preferred to improvise when acting, but I think that's the reason she is so famous and successful now. As an actress, I should appreciate and even protect that part of hers."
Liu said that she had been avoiding becoming a director because it requires too much effort, but she still pursued this profession after getting married and having a child. "I always intended to live an easier life, but eventually I made tough decisions, because the decisions are thrilling and exciting," said Liu.
Therefore, Liu is still fully engaged in many activities since she gave birth to her baby, such as publishing books, writing scripts, holding concerts, and directing the movie. She keeps a good balance between work and family. She also maintains her hobbies and saves some alone time for herself, even though it is not as much as before.
(Source: People.cn/ Translated and edited by Women of China)