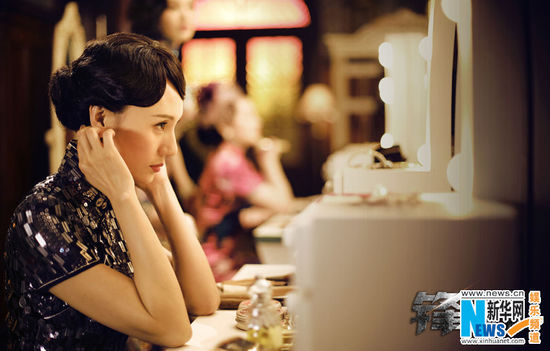 Yolanda Yuan [Xinhua]
Chinese actress Yuan Quan was invited to CCTV program Readers and impressed the audience with a performance of a famous Chinese opera Peony Pavilion and her former experiences of learning the art.
As an actress, Yuan had already achieved recognition at a young age. She starred in her first film Rhapsody of Spring, which won her the Golden Rooster Award for Best Supporting Actress, and her next movie A Love of Blueness brought her the Best Actress trophy at the Beijing College Student Film Festival.
With all these achievements, she chose to become a professional actress at the National Theater of China after her graduation.
Yuan said that she owes all her achievements today to her experiences learning opera when she was a child. She recalled that in the fourth grade of primary school, she was chosen to study in the Chinese Opera Academy, thus she left her hometown and moved to Beijing alone.
She revealed that at that stage she had to get up early every day to practice, rain or shine. She had written about 300 letters to her family within seven years. Yuan also revealed the letters in which she complained to her family at the time, which brought her to the verge of tears.
Yuan said the performance evoked her memories of the past, and also stunned her with the profoundness of traditional Chinese opera culture.
(Source: People.cn/Translated and edited by Women of China)