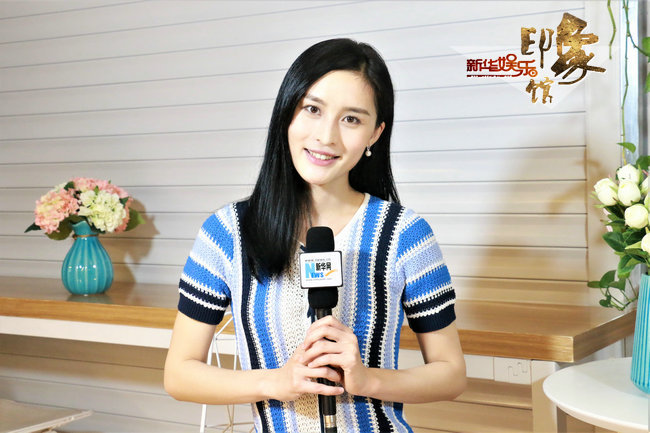 Tang Jingjing [Xinhua]
Chinese actress Tang Jingjing gave an interview on June 6 to promote her latest drama TV series Lou Wai Lou for CCTV (Central China Television).
Audiences have sung high praise for Tang's performance in the drama, which tells the story of two brothers who are the long-time owners of a restaurant in Hangzhou, east China's Zhejiang province.
Tang graduated from Shanghai Theater Academy in 2015. As a new actress, she has already stunned viewers with her acting skill and versatility.
"I am extroverted, but the character I play in this drama is a fragile and gentle woman, Qiushui. Whilst she is pretty tough inside, it's sort of challenging," said Tang.
Qiushui even sings and plays a traditional string instrument in the show.
In this regard, Tang said she was grateful to her parents for allowing her to learn the Guzheng when she was a child, which made the scenes more realistic.
Other well-known actors such as Qin Hailu, Xi Meijuan and Ding Yongdai also appeared in the series. Tang was honored to work alongside them, she said.
As for future characters, Tang revealed that she would prefer some sort of roles like a policewoman or a doctor.
"I have always wanted to become a police officer or a doctor when I was young. Although these two occupations are hard to practice, they are respectable," said Tang.
(Source: Xinhua/Translated and edited by Women of China)