Bolly teaches a group of children English at the Victoria Foreign Language school in Changxing county, East China's Zhejiang province, Aug 4, 2017. [Photo/Xinhua]
South African woman Bolly came to China in June 2016, and works as an English teacher at a local language school. Bolly said she has already become accustomed to locals' life and food.
"I have made a lot of friends here. And I never feel lonely as I joined in the large family," Bolly said.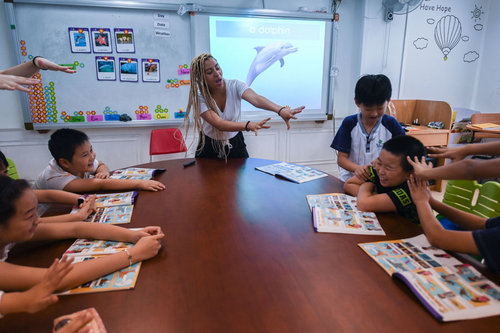 Bolly plays indoor games with children at the Victoria Foreign Language school in Changxing county, East China's Zhejiang province, Aug 4, 2017. [Photo/Xinhua]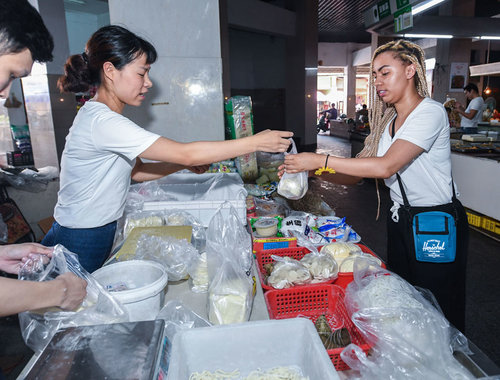 Bolly buys ingredients to make Chinese traditional food jiaozi (dumplings) at a local grocery market in Changxing county, East China's Zhejiang province, Aug 4, 2017. [Photo/Xinhua]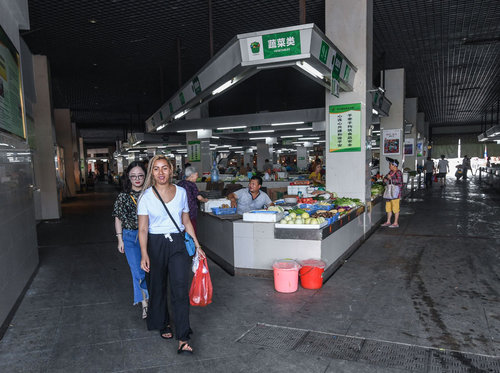 With her colleague's help, Bolly buys some food at a local grocery market in Changxing county, East China's Zhejiang province, Aug 4, 2017. [Photo/Xinhua]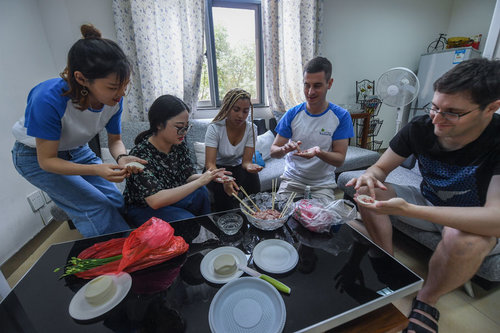 Together with her colleagues, Bolly tries to make Chinese jiaozi (dumplings) at her home in Changxing county, East China's Zhejiang province, Aug 4, 2017. [Photo/Xinhua]
(Source: China Daily)