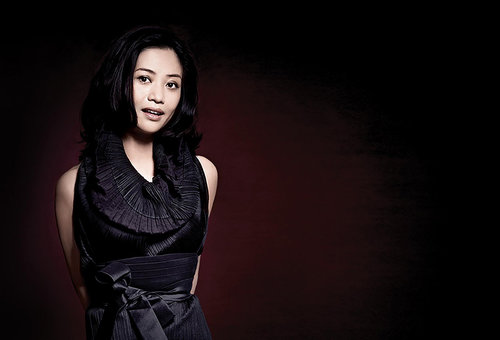 Guo Pei [China Daily]
Born and raised in the 1960s in Beijing, Guo Pei is the most renowned Chinese designer in haute couture.
In 2015, when Rihanna wore Guo's imperial yellow cape gown to the annual Met Gala in New York (the theme that year was "China: Through the Looking Glass"), the designer's name and fame went truly international-but she didn't know who Rihanna was when the pop singer approached her for a dress.
The voluminous gown, dubbed the "dragon robe" on Chinese social media, is now on display at the designer's solo exhibition Guo Pei: Couture Beyond, being held until March 4 at the Savannah College of Art and Design's FASH Museum of Fashion + Film in Atlanta.
The dress-featuring a 16-foot train and weighing 25kg-epitomises Guo's laborious production methods. Also known as "magnificent gold" (or da jin in Putonghua), it was the designer's first haute couture masterpiece and her most important one.
The dress features real gold threads and fine embroidery, and took her team of nearly 500 artisans some 50,000 hours to make.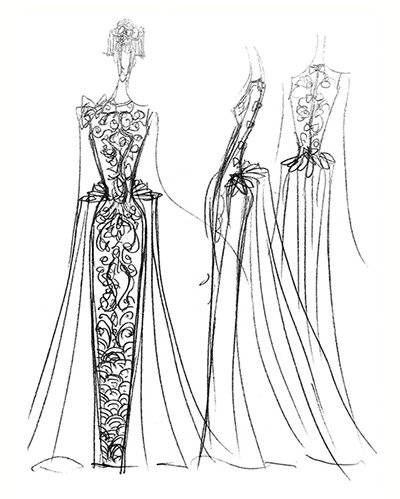 Sketch for Story of the Dragon, 2012 [China Daily]
How did Guo rise to the top of Chinese haute couture? In 1986, she graduated from the Beijing Second Light Industry School as one of the country's earliest students to major in fashion design-just nine years after the national university entrance exam resumed in 1977.
Guo grew up during the Cultural Revolution, an era of hardship when any adornment and individualism was strictly prohibited, and she wore only neutral-coloured and plain garments. But she was determined to become one of China's first fashion designers.
After ten years of designing for major Chinese manufacturers, Guo left her stable career path and started Rose Studio in 1997. It was a decision to pursue her artistic freedom-to design and express herself without constraints.
A creation for Garden of Soul, Guo's collaboration with cosmetics giant MAC [China Daily]
In China, Guo became widely recognised for the gowns and costume dresses she designed for the female hosts of the CCTV Spring Festival Gala; the Lunar New Year's Eve programme is the most-viewed television event in the country.
In 2008, she designed an elegant shoulder-baring dress for Zhang Ziyi to wear at the torch lighting ceremony in Athens, in the lead-up to the Beijing Olympics.
The experienced couturier didn't go with the actress's original plan for a qipao, but made a piece that conveys traditional Chinese elements through a modern silhouette and intricate cutting.
In 2016, Guo became the first Chinese designer invited to join the Chambre Syndicale de la Haute Couture, the prestigious French regulatory body, which also allowed Guo to make her debut show that year at Paris Haute Couture Fashion Week.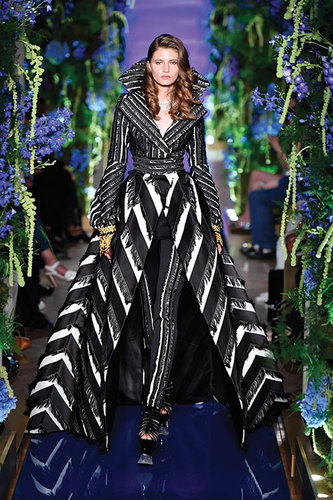 An intricate look from the autumn 2017 couture collection [China Daily]
Today, as the designer's name and fame has outshined her previous Rose Studio label, the haute couturier has finally launched an eponymous brand, together with a new studio in the upscale boutique shopping district on the Rue Saint Honoré in Paris, targeting an international clientele.
Blending elements of traditional Chinese culture with a modern presentation, and aesthetics that communicate with both East and West, Guo's haute couture craftsmanship stands proudly, showcasing her lifelong passion for fashion and her decades of expertise in dressmaking.
The famed "dragon robe", 2015 [China Daily]
(Source: China Daily)