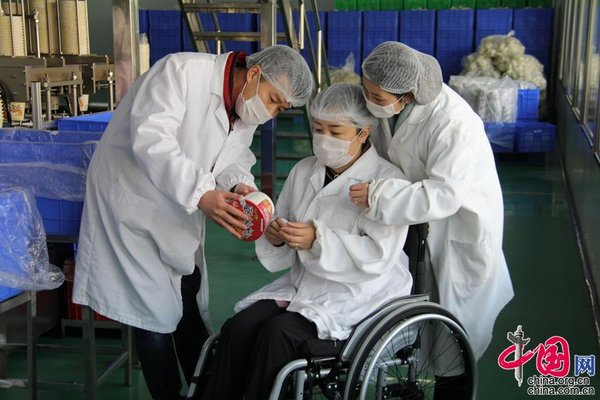 Li checks the production situation at a potato processing workshop. [China.org.cn]
Rural woman Li Xiaomei from northwest China's Gansu Province has led locals to shake off poverty by planting medicinal plants and potatoes in recent years.
Li graduated from Lintao Health School in 1995. She returned to her hometown, Weiyuan county, Dingxi, Gansu Province after graduation.
In 2000, Li raised U.S.$ 22,000 to plant tall gastrodia tuber, which is used in Chinese medicine to treat headache and insomnia and has a market size of over U.S.$ 14.5 million. Hundreds of local peasants followed her lead to cultivate the plant, the business has an annual economic output of over U.S.$15.7 million.
Unfortunately, a car accident took away her legs in October 2008 whilst she was driving on a business trip.
However, Li was optimistic and courageous to face the reality and go on with her life.
In 2009, Li raised U.S.$ 300,000 to plant potatoes, which now provide over 3,000 jobs for local people.
In July 2015, Li started to cooperate with the International Potato Center-China Center for Asia Pacific (CCCAP).
In June 2017, a press conference was held to promote "Give me Some Potatoes" – a convenience food brand developed by Li's company. The product aims to be a global business.
Li is also a person who is warm-hearted for those in need.
Li donated U.S.$ 2,000 at times of need when earthquakes hit Wenchuan, southwest China's Sichuan Province, and Yushu, northwest China's Qinghai Province. She also donated money when a debris flow happened in Zhouqu, in Gansu Province.
Besides, Li provides jobs for five unemployed college graduates s every year.
Li was previously awarded the title of National March 8th Red-Banner Holder. Locals call her "the most beautiful woman in Weiyuan."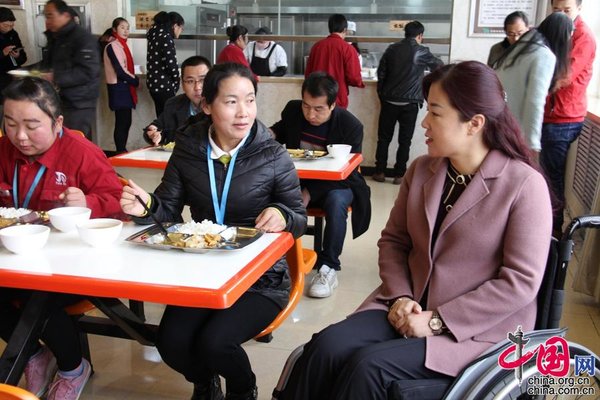 Li learns about the staff's dining condition. [China.org.cn]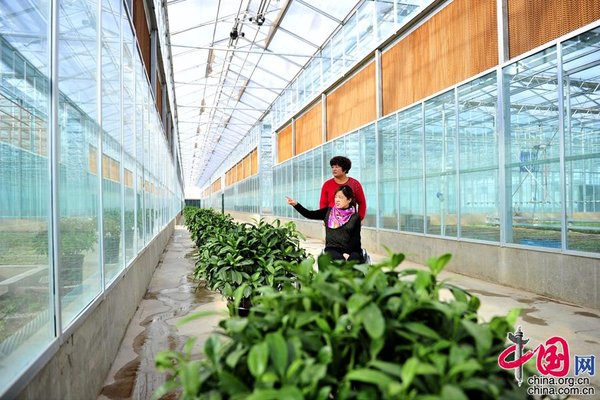 Li cares for potatoes in a greenhouse. [China.org.cn]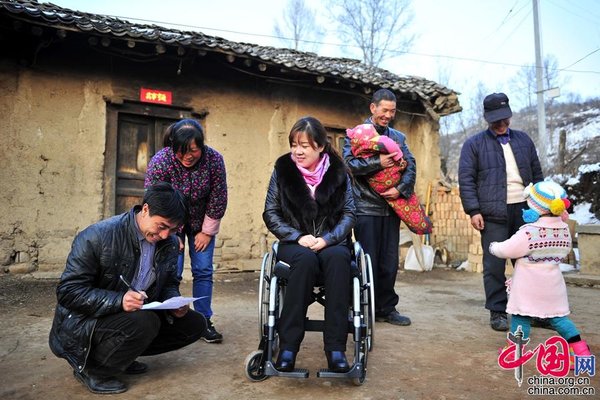 Li helps people from impoverished families. [China.org.cn]
(Source: China.org.cn/Translated and edited by Women of China)