Jiang Bin in New Zealand [dayoo.com]
Travel enthusiast Jiang Bin has recently completed her newest trip abroad at the age 88. After traveling to a dozen of countries, she plans to visit Japan later this year.
Jiang has been visiting different countries since 2009.
She has already been to Switzerland, where she witnessed a great spectacle from the top of snowy mountains, and New Zealand, where she tried white-water rafting.
The rich experiences of traveling in her old age derived from Jiang's unconventional attitude and unceasing enthusiasm for life.
Smart phones, online shopping and social media are all familiar to Jiang. She often shares her moments on WeChat and shops for groceries online.
Moreover, unlike other elderly people, she enjoys life in a nursing home for senior citizens. She sold her house in 2017. "Selling the house and living in the nursing home eased my children's burden, and I also have some spare money to enrich my life by traveling around," she said.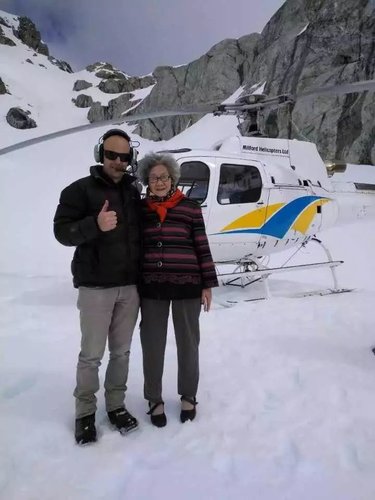 Jiang Bin (R) flies over snowy mountains in a helicopter. [dayoo.com]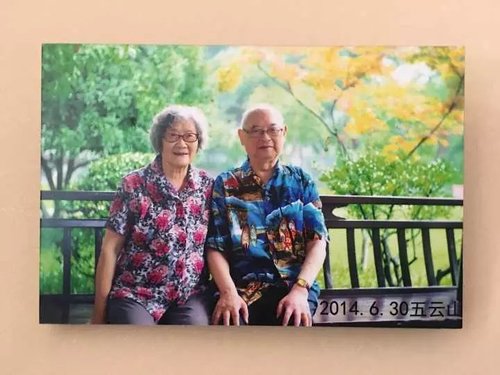 Jiang Bin in a nursing home for senior citizens [dayoo.com]
(Source: dayoo.com/Translated and edited by Women of China)