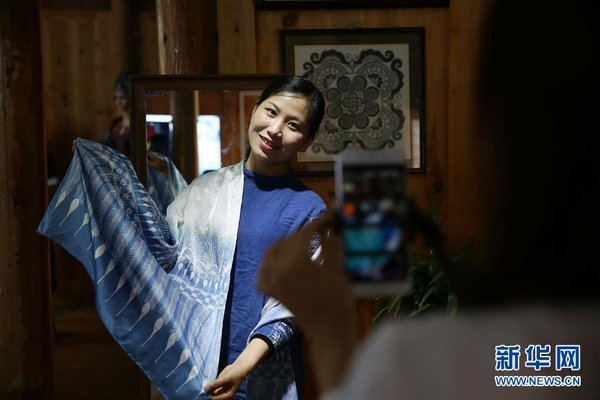 Zhang shows customers batik clothing online. [Xinhua / Huang Xiaohai]
In 1993, Zhang Yiping was born in Danzhai County, the hometown of batik, in southwest China's Guizhou Province. Under her mother's guidance and thanks to the local atmosphere, she was fascinated by batik culture.
In order to better pass on the batik craft and promote batik culture, Zhang came back to her hometown in 2014 when she established the batik cooperative association to begin her own business.
In 2016, with help from the local Department of Culture, she set up her own batik company, which incorporates a company, cooperative, and craftsmen.
She has expanded sales channels by creating various new batik products, including home furnishings and clothing.
So far, Zhang has set up a store to sell these batik products through different ways, such as online broadcasting and e-commerce platforms.
She has also built a manual production base near Danzhai County, which helped over 100 women out of poverty.
"It is my dream to create my own brand of batik products so it can spread the distinctive traditional Miao batik culture to more people," Zhang said.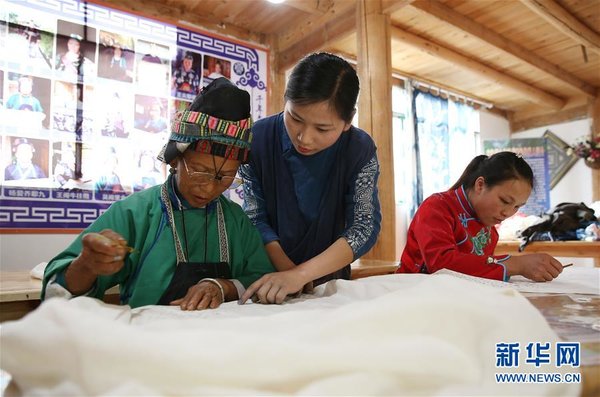 Zhang Yiping talks with an elderly craftsman about batik skills. [Xinhua / Huang Xiaohai]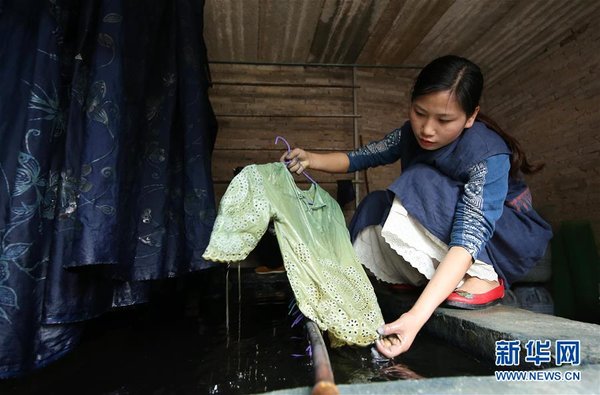 Zhang checks the dyeing effect on batik clothing. [Xinhua / Huang Xiaohai]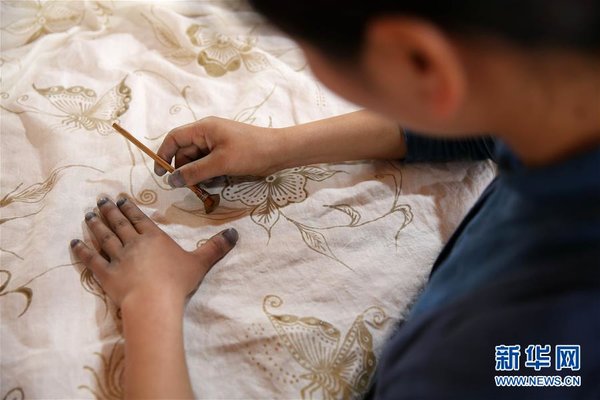 Zhang Yiping makes a wax painting. [Xinhua / Huang Xiaohai]
(Source: clady.cn/Translated and edited by Women of China)