Lu Wenzi (L) teaches a child to do handiwork at Red Candle Education School. [Xinhua]
A retired professor of psychology has been committed to studying therapies to help autistic children for nearly 20 years and even founded a special school in her hometown.
Lu Wenzi, 85, lives in the village of Sanliyang in the Funing District of Qinhuangdao, north China's Hebei Province.
Her school, named Red Candle Education School, was set up with her husband's assistance in 2001.
Since she retired she has engaged in her research with a focus on family education issues.
She also founded a research team aimed at studying therapy for affected children with the support of the nearby Tianjin Women's Federation (TWF).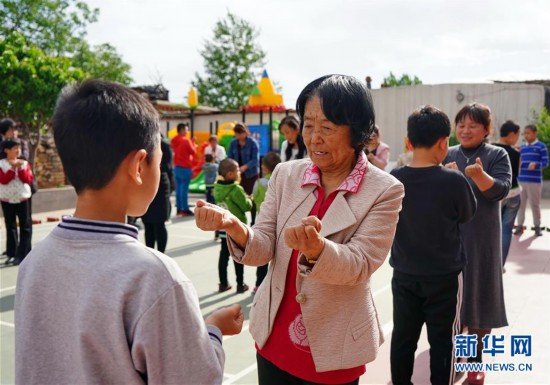 Lu Wenzi leads children to do brain-training exercises in the school. [Xinhua]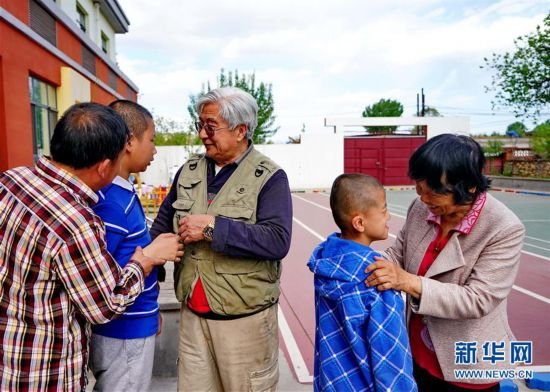 Lu Wenzi (R1) and her husband (L3) talk with students at the school. [Xinhua]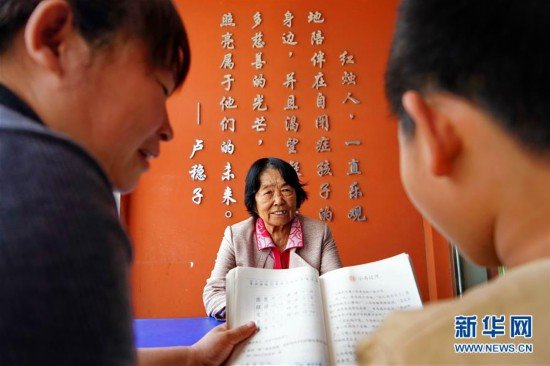 Lu Wenzi (C) listens to an autistic student who is reading a book. [Xinhua]
Lu Wenzi (R1) instructs school teachers to play a game. [Xinhua]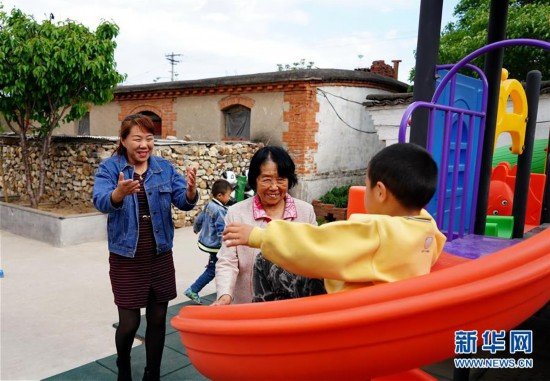 Lu Wenzi (R2) and teachers lead students to do exercises at the school. [Xinhua]
Lu Wenzi (R2) and teachers give a class to students at the school. [Xinhua]
(Source: Xinhua/ Translated and edited by Women of China)