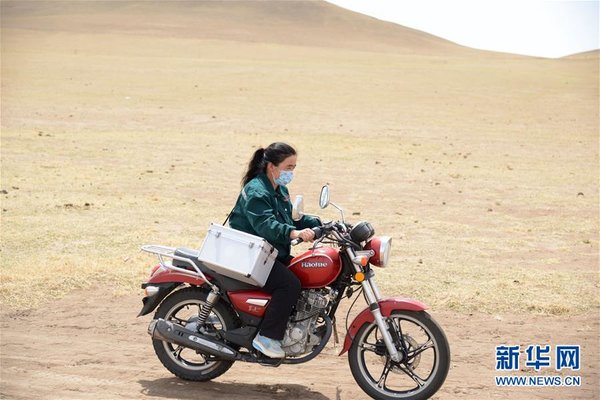 Wurenbilige [Xinhua]
A female doctor from north China's Inner Mongolia Autonomous Region has received public praise after offering medical services for local herdsmen for over two decades.
Wurenbilige, 47, is always ready to give a hand to patients. She arrives on the scene by motorcycle as soon as she receives a phone call for help.
Over the past 22 years, Wurenbilige has relieved many people from the torment of illness and gained many commendations from those she has helped.
(Source: China Women's News/Translated and edited by Women of China)