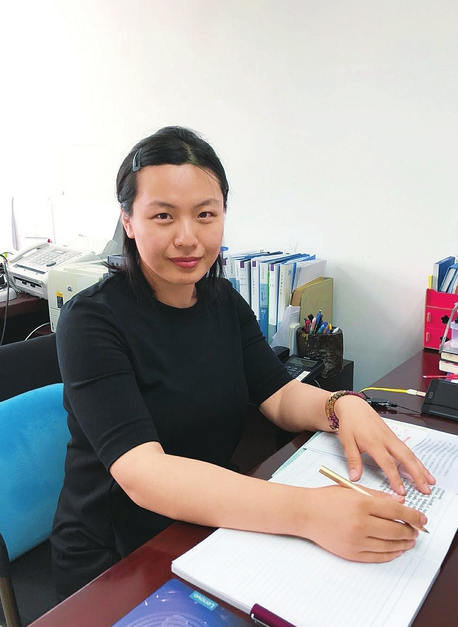 Liu Yin [Ocean.china.com]
A female official from the Public Education Center of the State Oceanic Administration has participated in many preparations for World Ocean Day (June 8) over the past few years to raise public awareness of protecting against sea-borne pollution.
Liu Yin has established website in the cities such as Qingdao, Zhuhai, Tianjin and Dalian over the past 10 years, and organized many related activities.
During the first World Oceans Day event in 2008, her department took over promotions for the event due to a green tide disaster.
At that time, Qingdao Ocean and Fisheries Bureau, which originally oversaw Oceans Day activities, had to response to the emergency to secure an upcoming Olympic sailing event.
The staff of the Sub-bureau in the city of Beihai, south China's Guangxi Zhuang Autonomous Region, where she worked, was tasked with the preparatory work for Oceans Day.
Liu said, "I will never forget how I was responsible for inviting ambassadors and organizing and implementing the Ocean City Mayor's Forum in Jinzhou, northeast China's Liaoning province, in 2013.
"Whilst I was devastated because my grandpa had passed away, and even though I was mournful, I completed all the preparation work before I went to pay my respects."
"Zhoushan in east China's Zhejiang province will be the home city for this year's Oceans Day activities. I hope that more people will learn about oceans through these events and pay more attention to the protection of the oceans," said Liu.
(Source: Ocean.china.com/Translated and edited by Women of China)