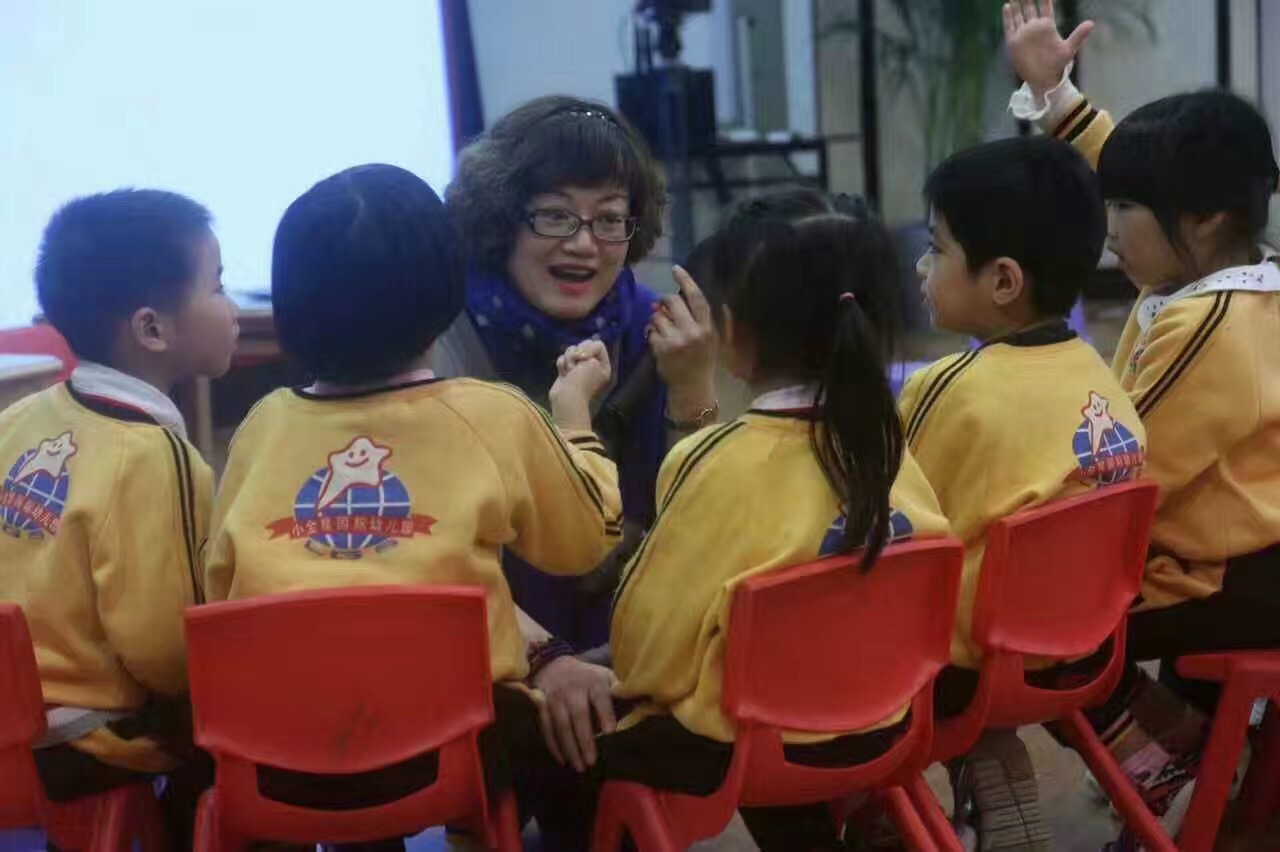 Ying Caiyun teaches children in kindergarten. [whb.com]
Ying Caiyun recently won the 2018 National Teaching and Education Model for her outstanding work in preschool education in Shanghai for 35 years.
In Ying's mind, an excellent preschool teacher has to explore deeply and widely in the field of early childhood education research and practice.
Early Childhood Education
During her 35 years of teaching, Ying has found that children's spiritual needs are greater than people imagine. Thus, for an outstanding preschool teacher, love is the first key element.
Small things such as handing a napkin over to a child who has caught a cold or bringing a child with a broken bone to the sports meeting could make a vast difference.
Ying observes each of her students in great details. Their different characters, advantages in growth, their likes and dislikes … the more she studies them, the more she is in awe of life itself.
Children are young in age, but educating them requires abundant knowledge. Preschool education needs theoretic support and practical research. Ying once spent a whole year doing research on classroom wall arrangements. In 2009, she edited a series of picture books on situational reading to meet children's needs.
"Finding the problems in teaching, studying the problems, and solving the problems, and then going on to adopt new methods in my teaching, that's what intrigues me in my work," Ying said.
Family Education
Ying firmly believes that children's outstanding enlightenment is based on effective communication between home and school.
As parents are increasingly valuing preschool education, they are misunderstanding its purpose, and that upsets Ying.
"Actually, what matters in preschool education is establishing good habits and cognitive development, not accumulating knowledge at too early an age. This needs mutual efforts from both the school and the family," Ying said.
Some years ago, Ying had a student from a wealthy family. He had many first-time experiences in kindergarten: he ate waxberries; he saw real sand for the first time; he crossed a bridge for the first time and was fascinated by it.
His parents prescribed many bounds on his life, but their over-protection greatly widened his cognitive gap with his peers.
Ying wrote a behavior report to his parents in order to help them to understand his current situation, proposing to make up his missed lessons on the weekends for free.
Every weekend, Ying would take him out to the lawn, play soccer with him, and encourage him to touch and feel everything in nature.
After one year, this boy caught up with his classmates.
"Professionalism is very important in preschool education. How to amuse a three-year-old kid, and how to play with a five-year-old kid, which needs special skills," Ying said.
Perseverance
Ying said, "I have had a wish since I started working, what motivates me to stick to the front line teaching and keep fighting is fairly simple, that is, I have been anxious that our kindergarten teachers be valued and respected by society. Then, when fatigued or stuck in dilemma, they might have some model to follow, spurred by what I have persisted in over the years."
Usually, her class observers would exclaim, "Class could be such fun!"
On Mid-Autumn Day, Ying would sleep over in the kindergarten with her students, appreciating the moon, listening to stories about the moon, and acting the stories out with their parents.
"Quite many children who have grown up and started working can still remember the conversions they had and games they played during their kindergarten years. Kindergarten experiences affect children's whole lives. That's why I don't want to leave my teaching job," said Ying.
In order to bring a greater sense of achievement to younger kindergarten teachers, Ying opens her classroom to kindergarten teachers around the country more than 30 times, and holds seminars more than 20 times annually.
"There are talents among the kindergarten teachers, and what I need to do is build platforms for them," Ying said.
Through her workshop and other organizations, Ying has helped many of them become excellent teachers.
"Teaching kids well in the reformative years of their lives is the most important part of education. I'm a kindergarten teacher for life," Ying said, with love and strength sparkling in her eyes.
Ying Caiyun holds a seminar with other kindergarten teachers. [whb.com]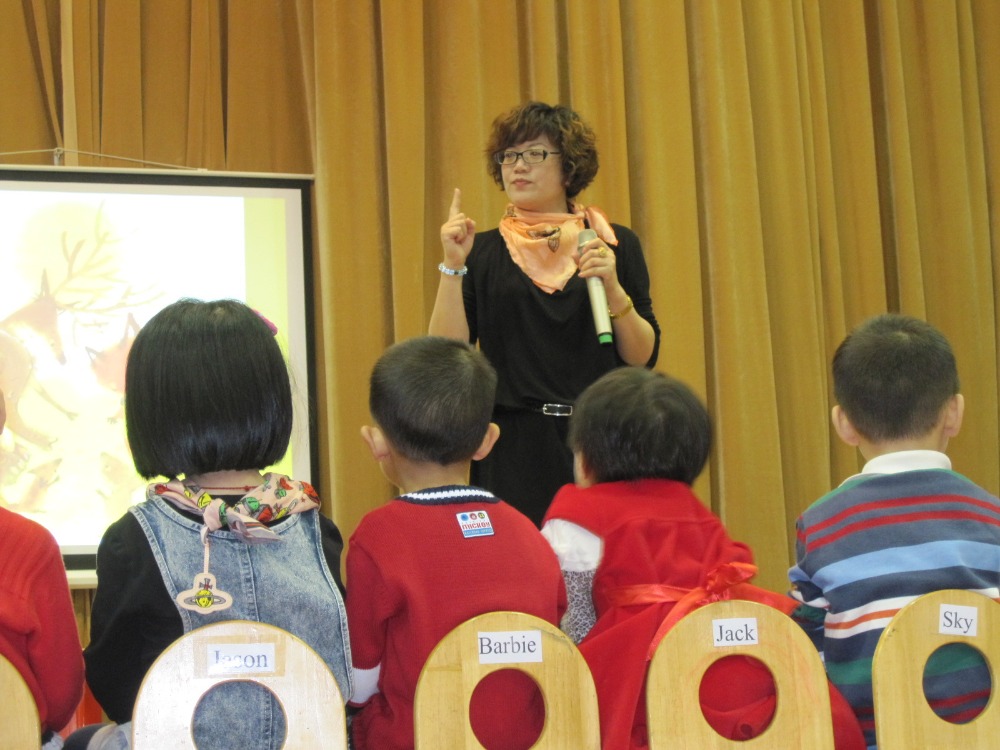 Ying Caiyun's class [whb.com]

(Source: whb.com/Translated and edited by Women of China)