Photo taken on December 3, 2017, of a piece of work made my Madana Damu [Xinhua]
A young woman of the Kazak ethnic group with disabled arms has overcome her physical disability and successfully found a job in a crafts workshop in north China's Hebei Province.
Madana Damu, 21, works in a wood painting workshop in the provincial capital of Shijiazhuang. Madana lost both her arms due to frostbite when she was barely six months of age, but later she managed to complete her studies in elementary and junior high schools with the help of her father and local community.
In November 2017, Madana came to a wood painting workshop for training. During her studies, Madana gained a new understanding of painting and was determined to become a professional painter in the future. This June, Madana was employed by the workshop upon her graduation.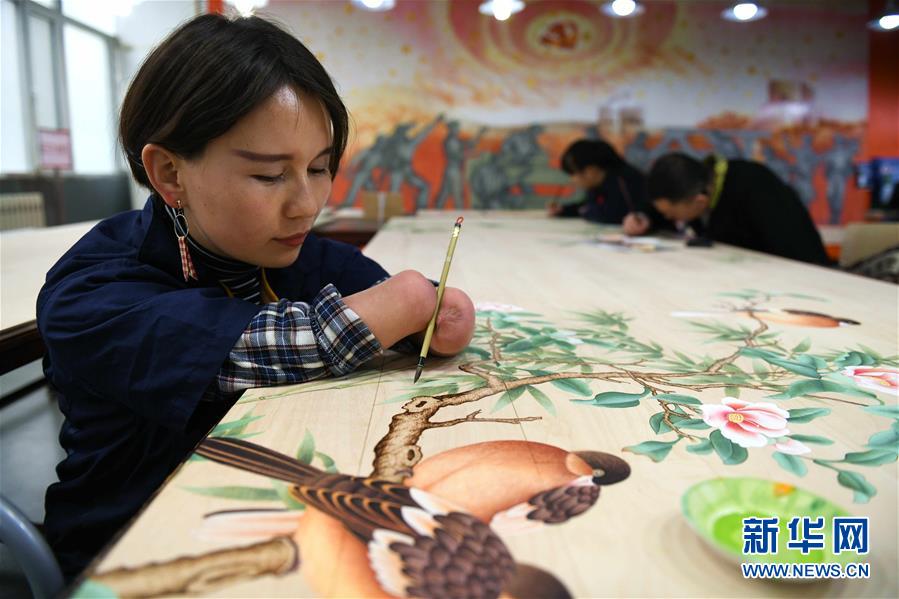 Madana Damu works on a painting in the wood painting workshop in Shijiazhuang, north China's Hebei Province, on November 6. [Xinhua]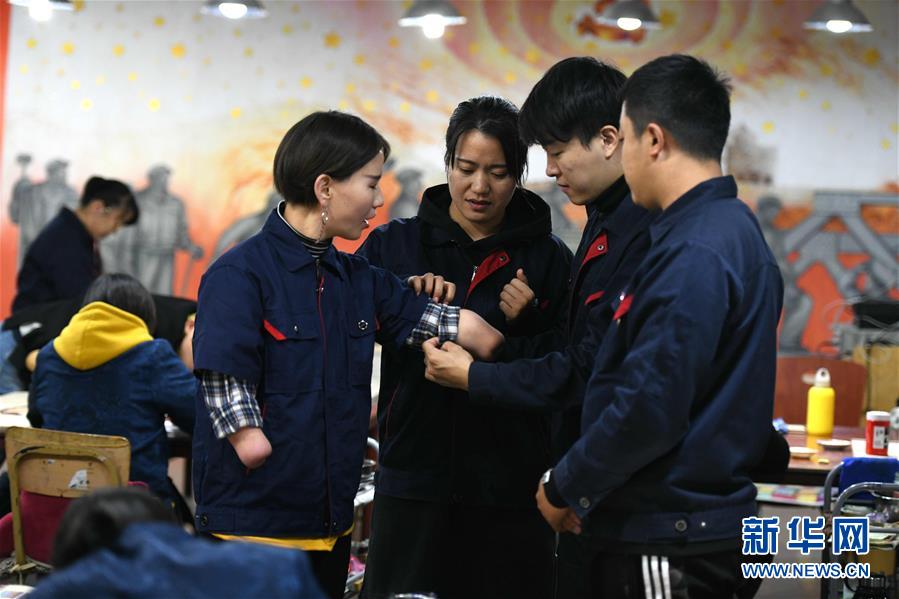 Colleagues help Madana Damu (fourth from R) roll her sleeves up in the wood painting workshop in Shijiazhuang, north China's Hebei Province, on November 6. [Xinhua]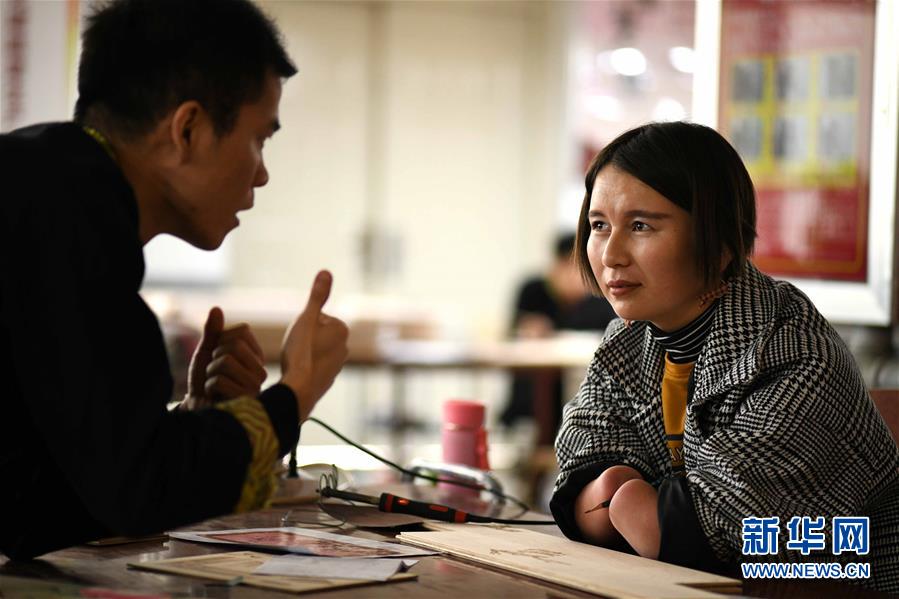 Madana Damu (R) talks with a colleague in the wood painting workshop in Shijiazhuang, north China's Hebei Province, on November 6. [Xinhua]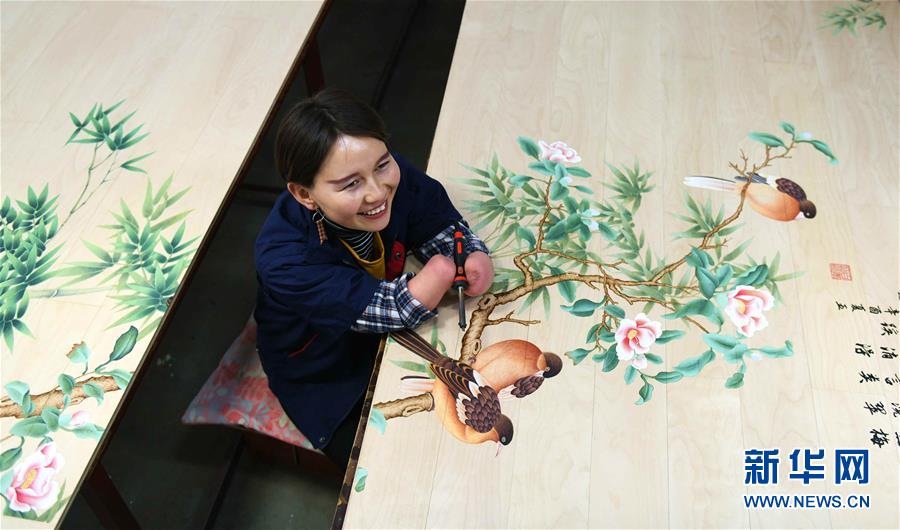 Madana Damu works in the wood painting workshop in Shijiazhuang, north China's Hebei Province, on November 6. [Xinhua]

(Source: Xinhua/ Translated and edited by Women of China)