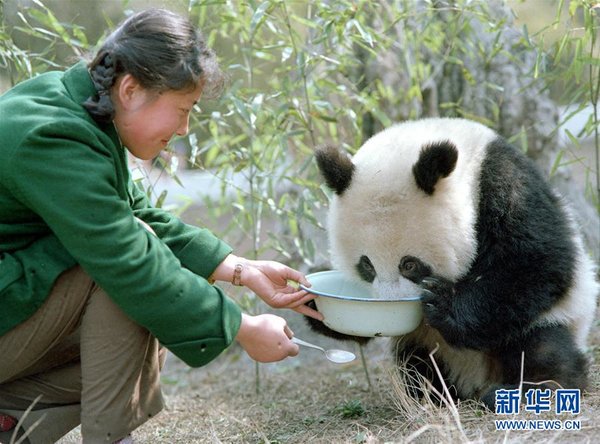 The breeder feeds giant panda, photographed by Jin Xuqi.[Xinhua]
Jin Xuqi, 84, a former photographer of Xinhua News Agency, was hailed as the "Lady Giant Panda" decades ago for her long-standing contributions to recording China's most famous animal.
Jin studied at the department of Chinese language and literature, Sichuan University, southwest China, in 1952.
She was then assigned to be a reporter in the Sichuan branch of Xinhua after her graduation.
She then recorded and reported, for six years, on pandas' habitats, living habits and reproduction, as well as research on the protection of giant pandas in dense forests in the western mountains of Sichuan.
Jin has taken thousands of photos of them during her career.
She used to stay in forest farms for more than 20 days, tracing wild pandas with researchers and keeping a close eye on the artificial breeding program.
"The time I spent photographing giant pandas was longer than the time I spent with my children," said Jin.
In 1979, China planned to send one male and one female pandas to Germany. Jin was responsible for photographing the enclosure, their living habits and the activities of the keepers.
She went to the Jiajin Mountains, Sichuan, at an altitude of over 2,900 meters, to find wild giant pandas with researchers.
"It was the first time I had gone to such a high place with heavy snow. A captured giant panda roared at me when I photographed it," said Jin.
In the 70s and 80s, large areas of arrow bamboo in Sichuan were lost, which caused food shortages for giant pandas and threatened their survival.
Jin recorded the precious images of people working together to rescue giant pandas with her camera.
During that period, Zhong Zhaomin, a former assistant engineer in the Forestry Bureau of Pingwu county, rescued 32 giant pandas and took care of 14 panda cubs in his home.
In a photo taken by Jin in 1984, Zhong and his family members are feeding a wild giant panda cub. The cub, resting in a bamboo basket, was charmingly naive, and the family smiled with happiness.
Jin still felt happy and excited when people asked her about giant pandas even though she has retired for 30 years.
In 1980, Jin encountered a wild giant panda in a forest. At first, she and the locals just tracked it as they were afraid it would attack them. Then the giant panda sat on a stone, rubbing its belly.
It did not move even when people cleared away surrounding tree branches nearby. Jin seized the opportunity and took many pictures.
It turned out the panda had drunk too much water. It thought the reflection in the water was another panda which was drinking too, says Jin.
In 1987, she was recognized by the New York Academy of Sciences for her dedication to the book The Giant Panda, which won the 16th Annual Children's Science Book Award.
Jin still cared about giant pandas after her retirement. In 2007, she collected all her pictures and published them at her own expense.
The most recent survey of giant pandas showed that by the end of 2013, the number of individuals in the wild reached 1,864.
In 2016, the International Union for Conservation of Nature reclassified giant pandas from an endangered species to vulnerable.
"It was my great pleasure to photograph giant pandas. The giant panda belongs to Chinese and people all over the world. I am glad to see that more and more are paying attention to and protecting them," she added.
Jin Xuqi reads books. [Xinhua]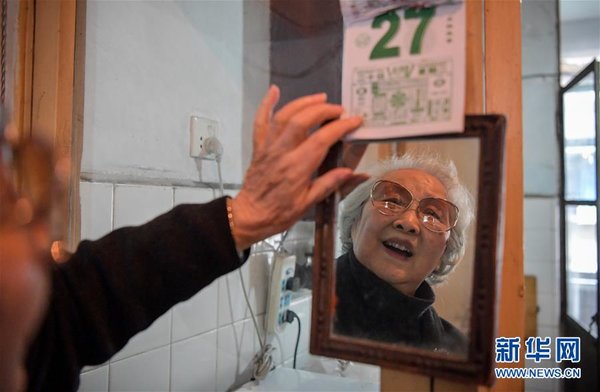 Jin Xuqi, 84, a former photographer of Xinhua News Agency, was hailed as the "Lady Giant Panda" decades ago for her long-standing contributions to recording China's most famous animal. [Xinhua]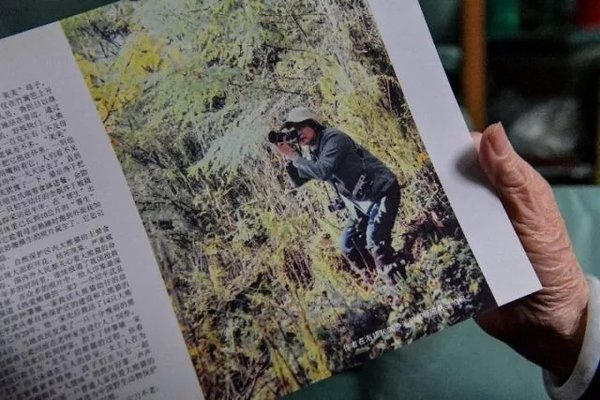 The album of pictures that Jin published at her own expense. [Xinhua]
The certificate that New York Academy of Sciences issued to Jin in recognition of her contributions. [Xinhua]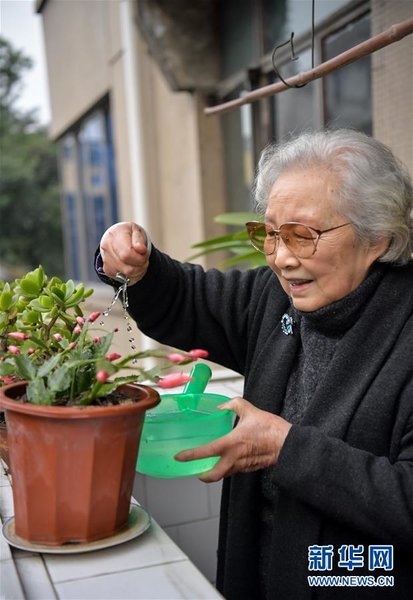 Jin waters the flowers. [Xinhua]
(Source: Xinhua /Translated and edited by Women of China)