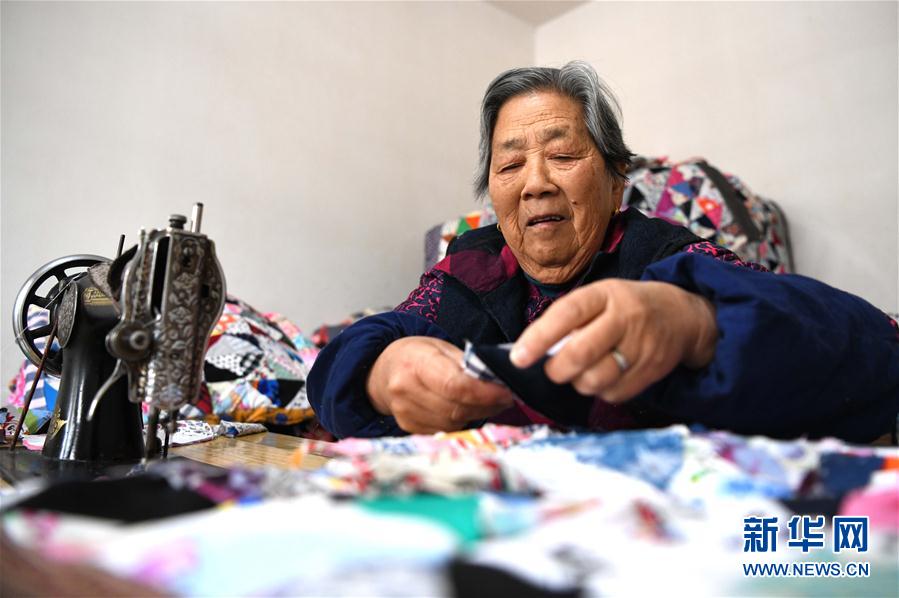 Yang Jiying makes cotton cushions at home. [Xinhua]
An octogenarian from Hefei, east China's Anhui Province, has been praised for making and giving away many cotton-padded cushions for free to people in her neighborhood, according to a recent profile.
Yang Jiying, 80, used to be a tailor. She has been leading a solitary existence since her children grew up and moved away.
As winter was approaching, she came up with the idea to stitch together a number of cotton cushions for people in her community.
Recently, she put her idea into action using leftover pieces of clothes she collected from a fabric store and cotton thread she bought in a market.
However, with her failing eyesight, she can spend up to two or three days making just one cushion. In spite of this, she has still made and sent out over 10 cushions in total to neighbors by using up every minute available as the days are getting colder and colder.
Yang Jiying displays the cushions she has made by hand at home. [Xinhua]
(Source: Xinhua/Translated and edited by Women of China)