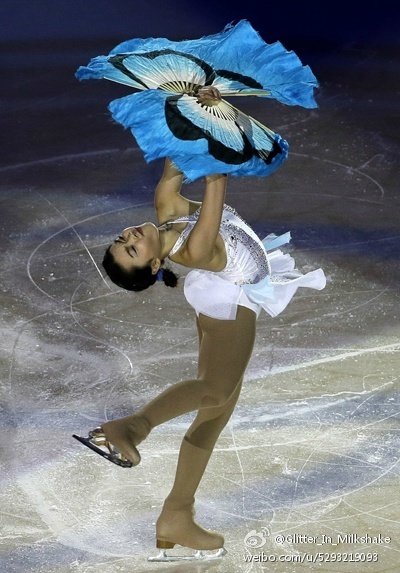 Karen Chen
Chinese-American figure skater Karen Chen is just one example of the many talented individuals who come from the second generation of Chinese immigrants.
According to U.S. officials, 39 percent of the nation's top competitors are of Asian descent.
In fact, seven out of 14 athletes on the national team are Asian, with four coming from ethnic Chinese families.
Many Asians have a lower center of gravity than Westerners, thus they can better perform difficult moves on the ice, say commentators.
Chen, 18, has parents who come from Taiwan and are both engineers. They have been accompanying her to training classes since she was only four.
In 2017, Chen won the championship in the U.S tournament and got the opportunity to represent the U.S internationally.
Chen earned fourth place in the world tournament and later was ranked 10th at the 2018 PyeongChang Olympics.
In her competition, Chen performed the fan dance 'Butterfly Lovers' and sleeve dance 'Flying Daggers', into which she integrated elements of Chinese dance.
"I am proud of traditional Chinese culture," said Chen.
For many second-generation immigrants, traditional Chinese concepts passed down from their parents are key to their self-drive, as they have seen the difficulties their parents overcame in a foreign country.
Chen and her fellow Chinese-American figure skaters also share some other qualities. For example, they have relatively wealthy family conditions. The average cost for figure skating per year is over U.S.$ 80,000, which ordinary families find hard to afford.
Moreover, the parents do whatever they can to advance their kids' sports careers.
Take Chen's mom as an example. Besides accompanying Chen to training classes, she even initiated a signature event on Facebook to drum up support for Chen before the U.S. national team list for the Winter Olympics was released.
(Source: Xinhua/Translated and edited by Women of China)