Kristina Angie is busy at work with a newspaper editor in Hunchun, Northeast China's Jilin province, on July 5, 2018. [Xinhua]
As a dance teacher, newspaper editor and TV anchor, Russian Kristina Angie has realized her dream of settling down in China.
Born in Slaviyanka, a town in Russia, in 1990, Angie came to China to study the Chinese language after graduating from high school at the age of 17.
After two years' hard work at Yanbian University, Angie was able to speak fluent Chinese and found a job at a local newspaper as a copy editor.
She also works as a TV host, fitness trainer, dancing teacher and guest performer at a Western restaurant in her spare time. She considers it worthwhile to work hard when she is still young.
Fascinated by China from a young age, Angie, now 28, said she considers China her home and would like to have her own apartment in the country. She may also go to other cities to explore an even more interesting life in China.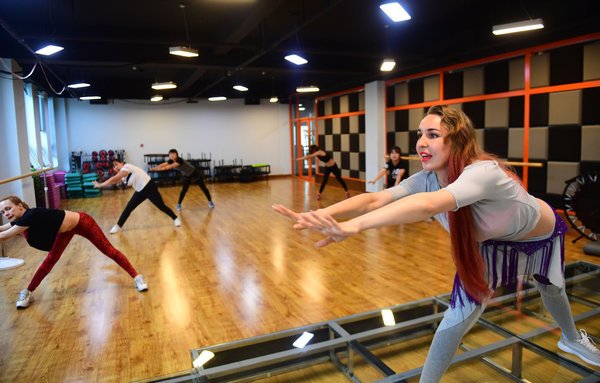 Kristina Angie, right, teaches dancing at a gym in Hunchun, Northeast China's Jilin province, on July 5, 2018. [Xinhua]
(Source: China Dailly)