Dai Keyu [Women Voice]
On April 22, 2018, Dai Keyu, former director and secretary of the Party Group of Sichuan Women's Federation, passed away in Chengdu, capital city of southwest China's Sichuan Province, at the age of 96.
Dai started revolutionary work at the age of 15 in 1937, and joined the Communist Party of China at the age of 16.
From 1937 to 1950, Dai taught in rural primary schools in Chongqing, Guizhou, Sichuan and other places, and carried out the Party's tasks at the same time.
After the founding of new China, Dai was engaged in women's work for a long time. She served as director and secretary of the Party Group of Sichuan Women's Federation.
She was also the pioneer of cracking down on criminals against women and children, making positive contributions to the liberation of women and the protection of the rights and interests of women and children.
In 1983, after Dai retired, she remained enthusiastic about women's work and served as an adviser to Sichuan Women's Federation for 10 years.
On May 1, 2018, the Law of the People's Republic of China on the Protection of Heroes and Martyrs was formally implemented to commemorate all the heroes who have contributed to the Chinese nation and Chinese people.
The novel Red Crag was revolutionary literature known by every household in China. It recorded many revolutionary heroes, including the story of Sister Jiang.
The character prototype of Sister Jiang was Jiang Zhujun. In 2009, she was selected as part of a list of 100 heroes who have made outstanding contributions to the establishment of New China. Her story moved late Chinese leader Mao Zedong.
It was Dai who recommend Jiang for Party membership at the age of 17.
At the end of 1938, Dai was admitted to a high school in Ba County and was already a member of the CPC then. In the next Spring, Jiang also was admitted to the same school.
In school, Dai soon discovered that Jiang studied hard and often read progressive books and periodicals in her spare time and actively participated in social activities. So Dai suggested she join the Communist Party of China.
Although Dai has passed away, her contribution to China's revolutionary cause and her contribution to the cause of Sichuan women and children will always be remembered.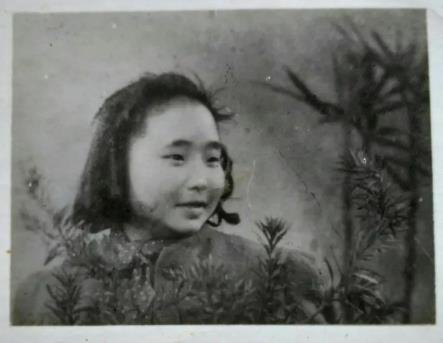 A photo of Jiang Zhujun saved by Dai Keyu. [Women Voice]
(Source: Women Voice/Translated and edited by Women of China)