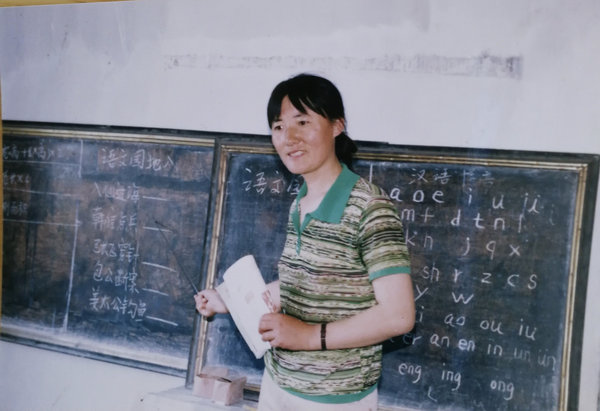 Zhong Weiping gives lessons to her students. [For chinadaily.com.cn]
Despite teaching for more than 30 years, Zhong Weiping has only a total of about 100 students.
After the reform and opening-up in 1978, many rural farmers migrated to cities seeking better-paid jobs. As a result. the number of students in rural schools has seen a continuous and significant drop.
Zhong, 53, failed the Chinese college entrance exam in 1988, instead becoming a rural teacher in the primary school of Lanhe village in Tieli, Northeast China's Heilongjiang Province after passing the recruitment examination.
"I wouldn't exactly call it a school," she says. "There was only a 20-square-meter room which was used as both a classroom and the teachers' office. All the students of different grades had to have class in the same classroom."
Zhong became the fourth teacher under the leadership of an old headmaster.
However, all three colleagues left one by one before the headmaster's retirement in 1990, leaving Zhong as the last and only teacher at the school.
"There were no more than 15 students in the school and at times there were only four students," she recalled. "I divided the blackboard into different parts for students in different grades and gave them lessons alternately. It was really difficult to effectively arrange a well-timed teaching syllabus."
Zhong lives in Xinyi village, 10 km away from the school. No matter how bad the weather is, she has cycled to work every day as there was no other choice — the children were her responsibility.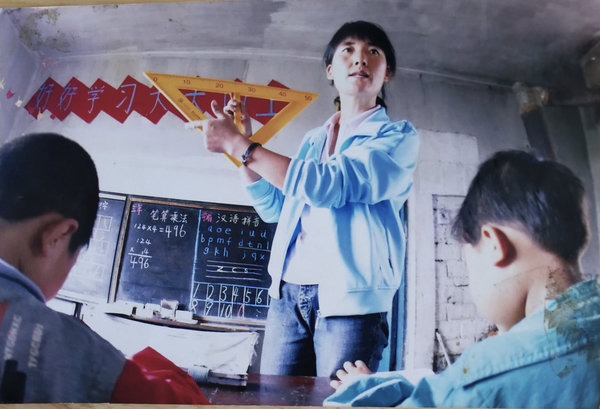 Zhong Weiping teaches maths to her students. [For chinadaily.com.cn]
Zhong still remembers a summer day years ago when she got caught in sudden heavy rain on the way to the school.
"When I arrived at the school, I was soaked through, but to my surprise no one was absent," she said. "At lunch time, when a student found the steamed bread I brought from home was soaked in the rain, she ran home and asked her grandmother to prepare hot meal for me."
"I was deeply moved by those children and decided to stick to my position no matter what," she added.
In 2011, Zhong and her five students integrated into Gongnong town central school, a larger school 5 km away.
Throughout her life, Zhong has never stopped her endeavors to help impoverished students.
In 2013, Zhong founded a workstation that was named in her honour, to inspire people to pay more attention to poor and left-behind children.
Over the past few years, the workstation has received more than 200,000 yuan in donations, which have been used for students' lunch and transportation fees, as well as building a playground and library for the school.
Zhong has won many honors for her work, including being named one of the most honored rural teachers China in 2013. She was also elected the National Labor Model in 2015.
"It is hard sometimes and there is still a long way for me to go, but I will never regret it," she said. "I will continue to accompany my students, which makes me feel happy."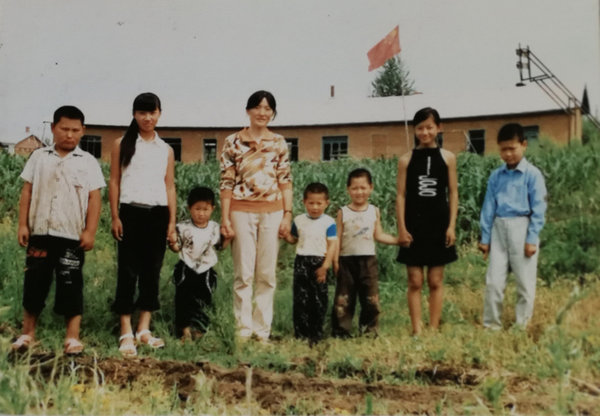 Zhong Weiping and her students pose for a photo. [For chinadaily.com.cn]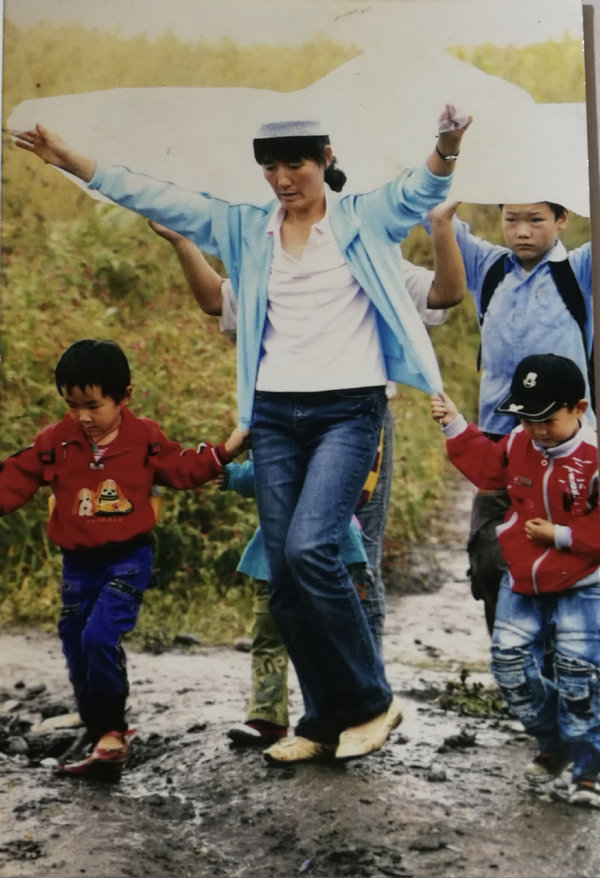 Zhong Weiping protects her students from the rain with a plastic cloth. [For chinadaily.com.cn]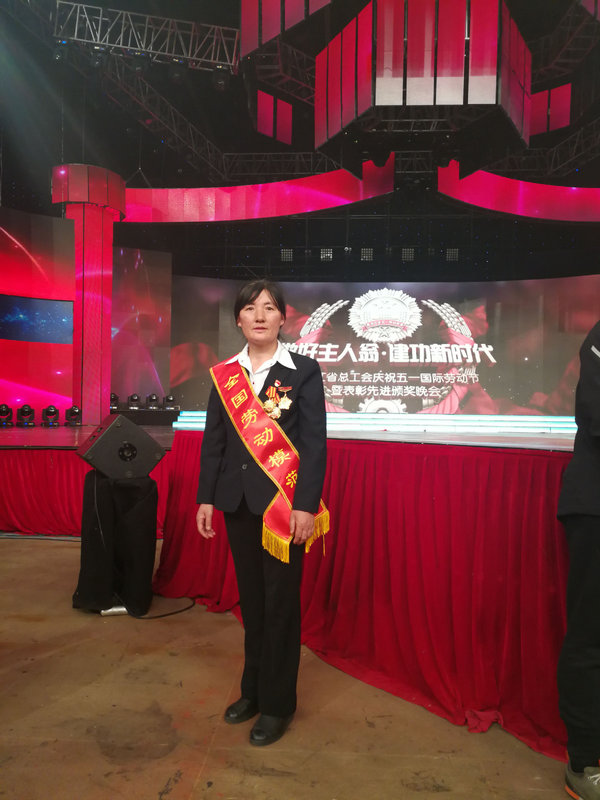 Zhong Weiping was elected the National Labor Model in 2015. [For chinadaily.com.cn]
(Source: Xinhua)