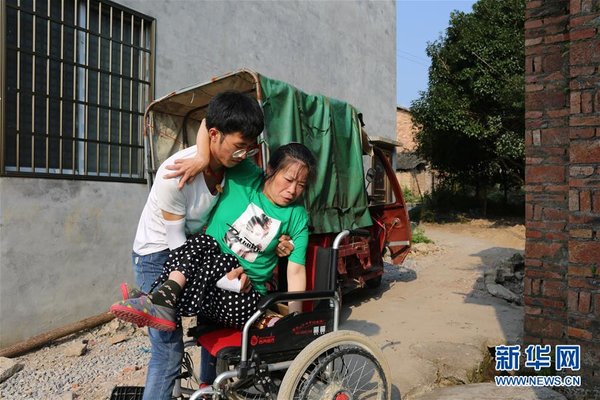 On August 7, Lu Fengzhu's son helps her sit in an electric wheelchair. [Xinhua]
Lu Fengzhu, 51, lives in Wutong, a town in Lingui, a district in Guilin, a city in Southwest China's Guangxi Zhuang Autonomous Region. Lu is confined to a wheelchair because of suffering from poliomyelitis.
Wutong Town is famous for the farmer paintings. At present, the town has thousands of farmer painters. Lu wanted to learn painting to ease her family's burden, but she couldn't find a painter willing to teach her.
After Spring Festival in 2019, Li Wenbo, the owner of Momengxuan Painting Studio in the town, heard about Lu, and he was willing to accept her at the studio to learn painting without tuition fees.
In April, Lu began to learn painting. She said her family got rid of poverty in 2018. However, her daughter is going to college later this year. In order to make up for the expenses, Lu makes great efforts to learn painting, hoping to increase the income of her family.
On August 7, Lu Fengzhu, in her electric wheelchair, goes to town to learn painting. [Xinhua]
Lu Fengzhu arrives at the painting studio in Wutong Town. [Xinhua]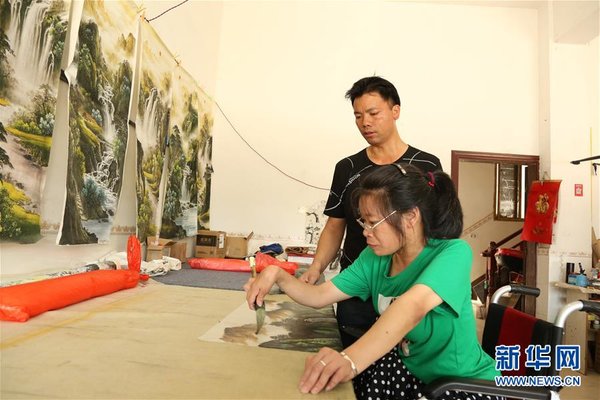 Li Wenbo, the owner of the painting studio, teaches Lu Fengzhu to paint. [Xinhua]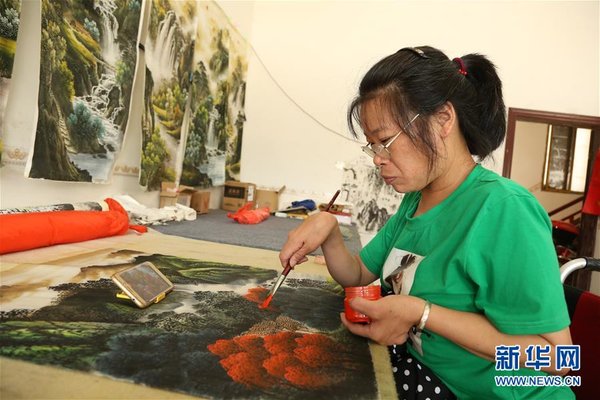 Lu Fengzhu practices painting in the studio. [Xinhua]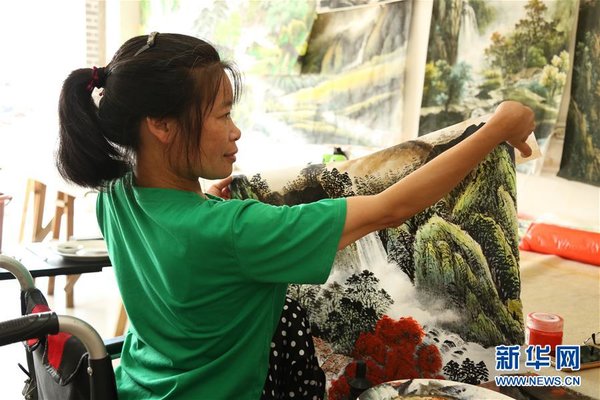 Lu Fengzhu watches her painting. [Xinhua]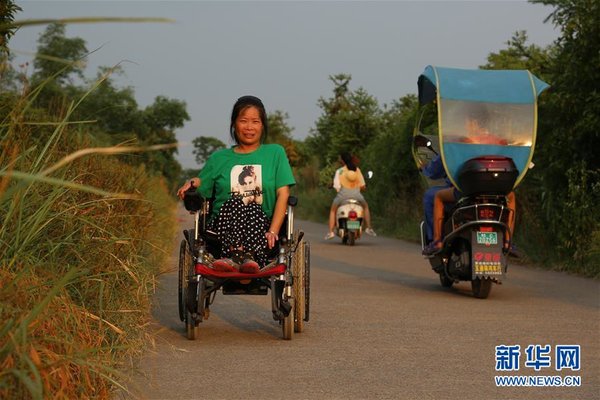 On August 7, Lu Fengzhu rides her electric wheelchair home. [Xinhua]
Lu Fengzhu's daughter helps her enter home. [Xinhua]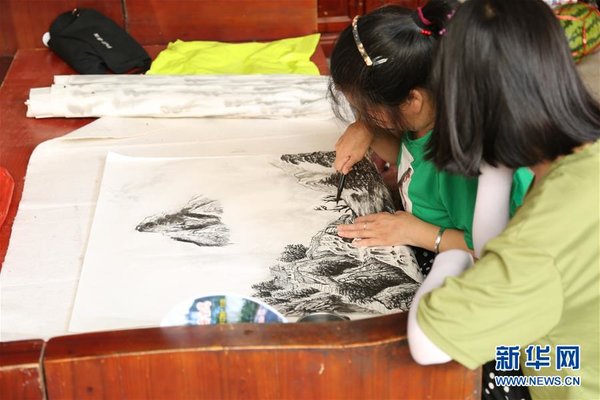 On August 7, Lu Fengzhu practices painting at home. [Xinhua]
(Source: Xinhua/Translated and edited by Women of China)